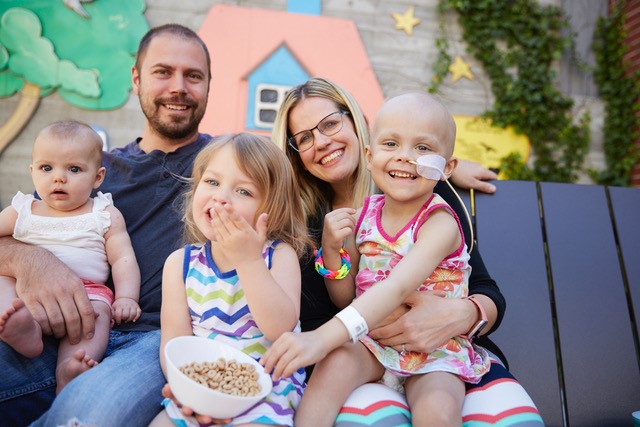 Amid busy schedules and distracting technology, sharing meals is still the #1 way Canadian families bond according to the Ronald McDonald House (RMHC) Canada Family Togetherness Survey (Ipsos, 2019).

The Survey asked over 2,000 Canadian parents from coast to coast to coast how they felt about their family life – from their overall satisfaction, to how they spend their time together, to what they would improve. In fact, when parents who were most satisfied with their family life were asked how they are spending time with their family , 80% percent said "eating meals together."

Parenting and family expert Alyson Schafer was happy to see these results and says, "there isn't a magic number for family meals that equates with strong bonding but the benefits increase with every meal. The more times you can gather as a family, the better. Every time parents sit down with their children, it creates another opportunity to connect and create strong family bonds."

Here's some ways to get your clan to the table as often as possible:

• Keep it simple. Family meals don't have to be fancy or take hours to prepare.
• If you have picky eaters, ask them to help plan the menu.
• Set realistic goals. While you may not be able to schedule seven meals together each week, start with one or two meals and make sure that all family members know which days these meals are planned for. As weeks go by and new routines develop, add more family dinners to the schedule.
• If there is tension between family members at the dinner table, focus on conversation starters and games to keep everyone happy and engaged.
• Have fun. The dinner table should be a fun, welcoming space. It's not a place for stress, arguments and grilling kids about their grades.
• Take what you can get. Family time at a restaurant is better than no family meal time at all.
• Be flexible. If dinner is a difficult time to gather for a meal some days, consider eating breakfast together, plan weekend lunches or evening snacks.
• Extend your family discussions. Washing and drying the dishes are less work and more fun when you're doing it together.

While spending time together is important to all families in Canada, family time becomes all the more precious when you have to travel far from home for your sick child's treatment. When families are together, they are stronger, more whole, able to deal with the emotional, intellectual and physical realities of their medical journey. Last year, RMHC kept 25,250 families together, close to their sick children being treated in the hospital.