MEDIA RELEASE

November 5, 2015
For Immediate Release

WINDSOR, ON – The first ever Canadian Ronald McDonald House-Within-A-Hospital has begun construction inside Windsor Regional Hospital. Representatives from Ronald McDonald House Charities (RMHC) Southwestern Ontario gathered with Hospital representatives and community supporters to mark the occasion, beginning with the demolition of internal walls inside the space on the Third Floor of Met Campus.

"We are very proud to be building the first House-Within-A-Hospital in Canada here at Windsor Regional Hospital. The creation of this space right inside the Hospital will keep families and caregivers literally steps away from their sick child," said Michael Barrett, Board President of RMHC Southwestern Ontario. "And we could not have asked for better partners. Windsor Regional Hospital and the Windsor-Essex community have been incredibly supportive in helping to build this House. We are pleased that together, we can give sick children what they need most … their families".

Local Windsor firm Architecttura has created the design for the new Ronald McDonald House Windsor, and Adine Builders will be taking on the construction. The Steering Committee for RMH Windsor has been working closely with Architecttura to maximize the space with support and comfort for families.

Barrett and RMHC-Southwestern Ontario Executive Director Margaret Anderson announced that the new RMH Windsor will have seven bedrooms – five will be full bedrooms with en suite bathrooms, and two will be smaller bedrooms for shorter term stays. The space will also contain a full kitchen and dining area, a laundry room, two family lounges and even a sunroom/lanai to bring some fresh air and sunlight into the House.

"Our House in London celebrated its 30th birthday this past May and we have seen first-hand what a tremendous difference this support can make in the lives of sick children and their families," Anderson said. "We are incredibly honoured to be bringing 'The House that Love Built' to Windsor Regional Hospital for families of pediatric patients. We are also glad to know that this support will be freeing up space at the Bedside Manor homes for families of adult patients. "

In addition to the future Ronald McDonald House in Windsor, the community already receives great support in that approximately 26%-30% of the families supported at the Ronald McDonald House London also come from the Windsor-Essex region.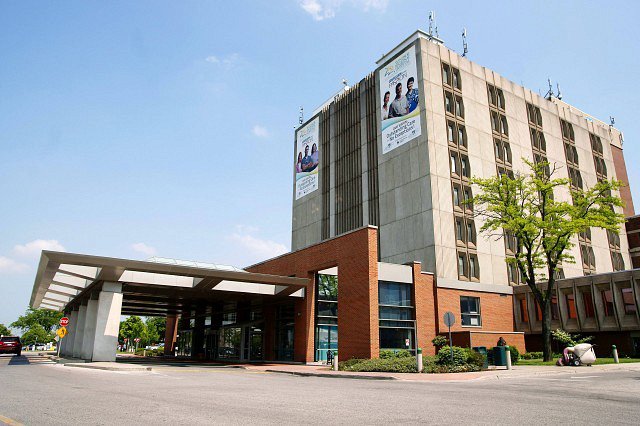 Anyone looking to get involved in the new Ronald McDonald House Windsor as a donor or volunteer should contact Ronald McDonald House Charities at RMHWindsor@rmhswo.ca or 519-685-3232.

Ronald McDonald House Windsor remains on track to open in Spring of 2016.

For further information contact:

Jenne Wason, Director of Development
Ronald McDonald House Charities Southwestern Ontario
519-784-0646 (cell) / 519-685-3232 x 2506 / jwason@rmhswo.ca