9%
$4,523 remaining 0 days left
Rick's Ride for Hope
I'm raising $5,000 for families at the London Ronald McDonald House.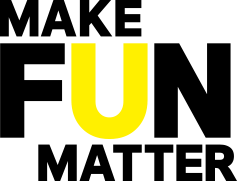 Come Support me!
Eight years ago my family and I utilized the services so graciously offered by The Ronald McDonald house while our twin boys were in the hospital. The RMHSWO is without a doubt a blessing to the families who come in contact with them. The staff and volunteers were amazing to us in so many ways. They were there for us to offer guidance, resources, and a place to stay with so many ammenities all under the same roof. The day to day operations at the house are very well run and the staff and volunteers are angels, as well as the fine donations that are shared with the house. I want to complete a fundraising bike ride from my home in Wallaceburg, Ontario to the RMHSWO in London, Ontario to raise funds to assist with the costs that are incurred from running this amazing place. I hope that you can find some place to help in my venture to help them.
How your donation makes a difference
$10 provides a House with a new book for the House library or a family with gift cards.

$25 provides a family breakfast before they head to the hospital

$177 provides a family with a bedroom for one night
Ronald McDonald Houses keep sick children close to their families and to the care they need to heal.
What We Do