70%
$3,000 remaining 0 days left
Drive Change
Friday April 26, 2019 at 6:00pm
to Sunday May 26, 2019 at 12:00am
I'm raising $10,000 for families at the London Ronald McDonald House.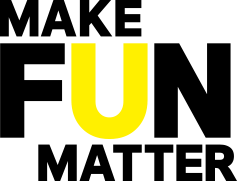 Come Support me!
The Ciociaro Sportsmen's Group has chosen the Southwestern Ontario Chapter of the Ronald McDonald House as the recipient of the proceeds raised during their 17th Annual Wild Game Banquet. Fix Auto Windsor initiates the campaign in memory of Gaven Altobelli. Seventy percent of Canadian families live outside a city with a children's hospital and the Ronald McDonald House Southwestern Chapter has helped more than 4,500 families by providing them with a welcoming and secure home-away-from home. Please join us in supporting this incredible organization!
How your donation makes a difference
$10 provides a House with a new book for the House library or a family with gift cards.

$25 provides a family breakfast before they head to the hospital

$177 provides a family with a bedroom for one night
Support the event
Friday April 26, 2019 at 6:00pm
to Sunday May 26, 2019 at 12:00am
Ciociaro Club
3745 N Talbot
Maidstone, , N0R 1L0
Canada
Ronald McDonald Houses keep sick children close to their families and to the care they need to heal.
What We Do