Chef Mayan's Fruit, Lemonade & Cupcake Club
I'm raising $500 for RMHC Canada.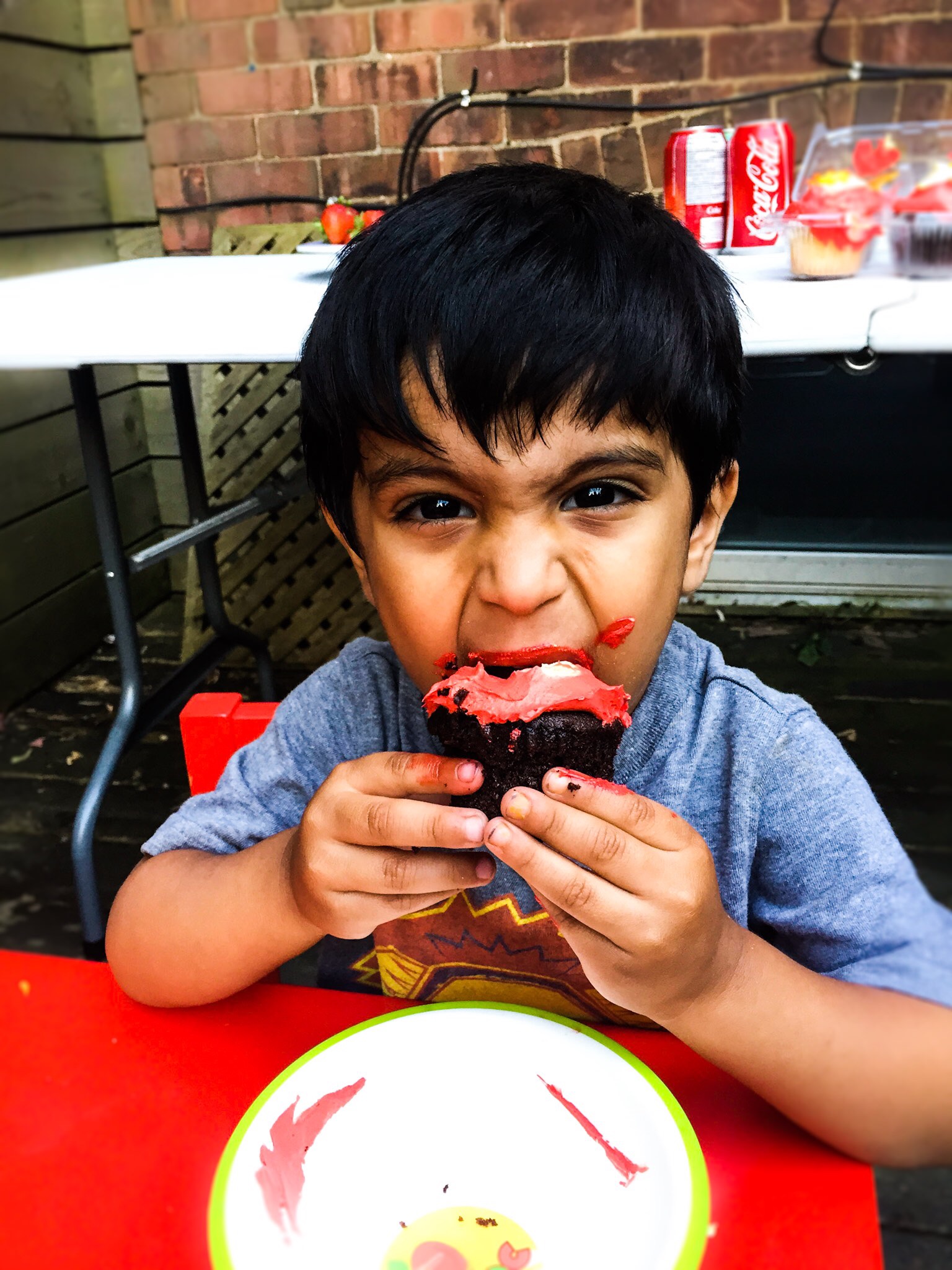 Ends: September 1, 2016
As told by Mayan: Everybody! Mayan's Fruit, Lemonade & Cupcake Club will have lots of yummy things to eat. And sugar. Just a little bit of sugar. If you want to help, you can help us make it! But if you don't want to help us make it, you can just wait for the cakes to be ready and eat it.. Or you can give us LOTS of money so we can give it to the Houses. I went to the House and made new friends. The House helps people because some people live so far away and they can't see the doctor. So the Ronald McDonald House helps them.
---
Donation History
September 5, 2016
Ishan and Maya S donated $50
September 1, 2016
Melissa P donated $25
August 30, 2016
Amisha P donated $25
August 30, 2016
Nital P donated $40
August 29, 2016
Raaj V donated $25
August 29, 2016
Cerys G donated $25
August 22, 2016
Anonymous donated $40
August 21, 2016
Lili-Anne T donated $25
August 19, 2016
Kripa K donated $50
August 19, 2016
Kripa K donated $50
August 18, 2016
Lee C donated $25
August 17, 2016
Sheela S donated $25
August 17, 2016
Sapna M donated $100
August 12, 2016
Aman B donated $50
August 11, 2016
Monika P donated $50
August 9, 2016
Bernice C donated $25
August 9, 2016
Winnie L donated $25
August 9, 2016
Betsy H donated $25
August 9, 2016
Robyn A donated $25
August 4, 2016
Jennifer W donated $50