I'm raising $300 for RMHC Canada.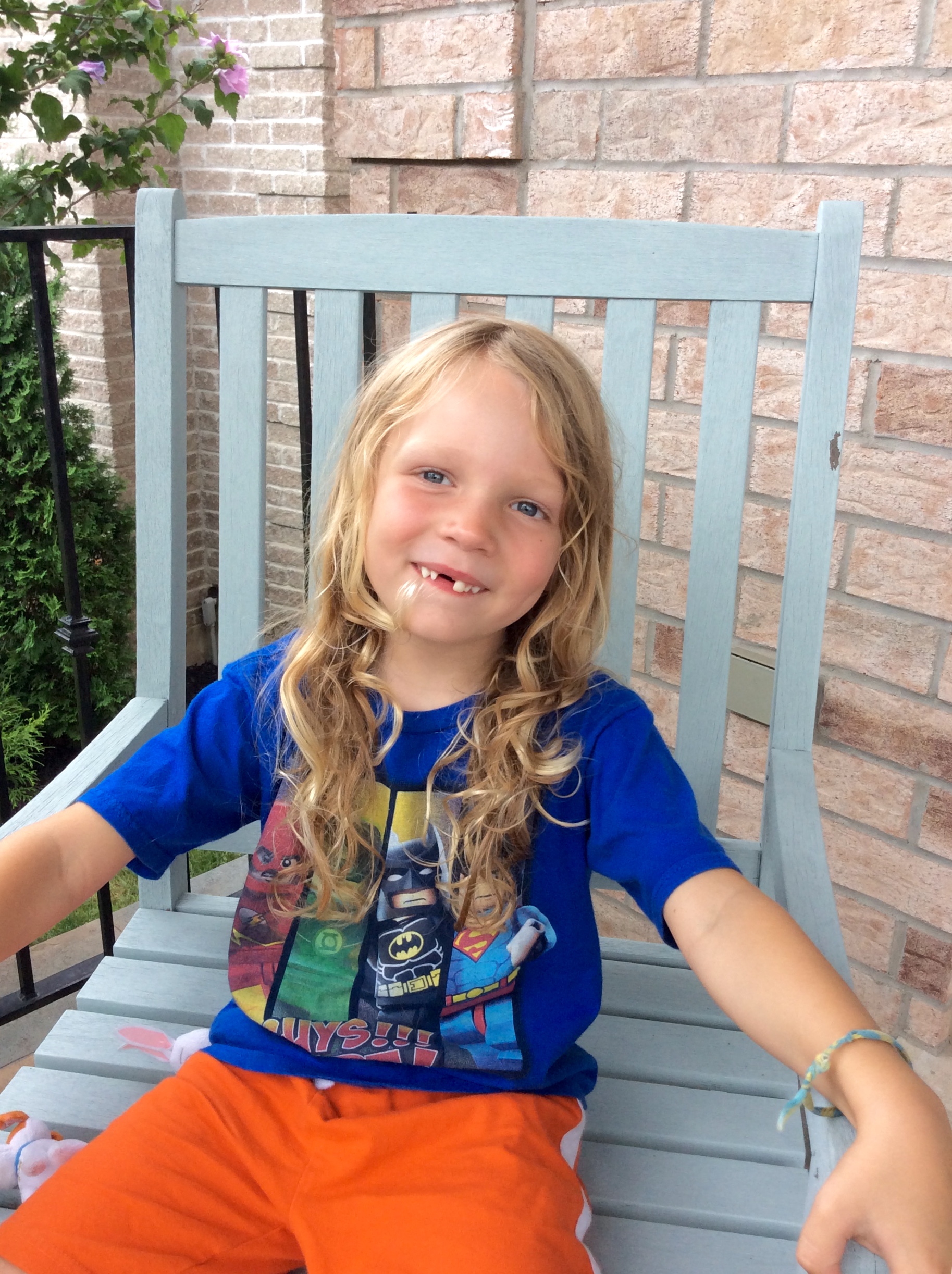 Ends: September 9, 2016
Hi. My name is Preston and I will be 5 years old in October and I have NEVER had my hair cut. I have long beautiful golden locks which my Mama just loves. Quite often people mistake me for a girl but I don't care what others think! After a summer of tats and hair brushing I have decided to cut the curls and go short. I decided a while back that I would donate my hair to help someone else in need. After my Mama reading an article about a boy in the UK in the same situation we started to think 'why don't we do more?' That's when we decided to make a fundraiser out of the 'big' event. I have decided to raise money to give to the Ronald McDonald House in Toronto. My Mama said that she knows numerous families who have accessed his charity and how it gave their lives a little bit of comfort in such a difficult time.
---
Donation History
September 10, 2016
Melo Hair and Beauty Bar donated $25
August 30, 2016
Renee E donated $5
August 30, 2016
Sarah A donated $25
August 28, 2016
Peggy G donated $20
August 28, 2016
Connie A donated $25
August 26, 2016
Grandma Dot O donated $25
August 22, 2016
Terry A donated $20
August 22, 2016
Lee M donated $10
August 22, 2016
Nathan A donated $25
August 20, 2016
Jenny S donated $100
August 19, 2016
Shannan D donated $25
August 19, 2016
Shannan D donated $25
August 19, 2016
Scott A donated $50
August 18, 2016
Billingsley F donated $25
August 18, 2016
Brett V donated $20
August 18, 2016
Rachel G donated $10
August 18, 2016
Iyla J donated $50
August 18, 2016
Larry & Cheryl K donated $100
August 18, 2016
Sarah A donated $25