Bachlorette Canada finalist, Kevin Wendt, picks RMHC Hamilton....
I'm raising $5,000 for RMHC Canada.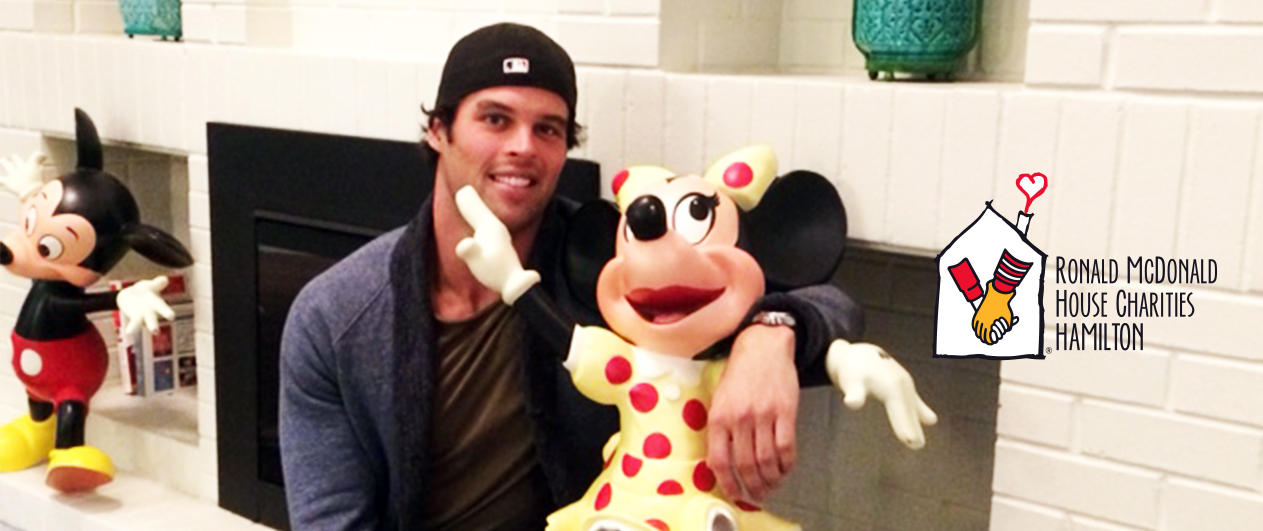 Ends: January 31, 2017
RMHCH has a new friend… meet Kevin Wendt. Not only is he a Navy veteran, a Hamilton Firefighter he is also one of the finalists on the Bachelorette Canada!!! And he has picked RMHC Hamilton as his charity of choice!! Please support Kevin in his goal in helping our families.
---
Donation History
September 14, 2018
Lisa B donated $25
December 17, 2016
Jenni D donated $50
December 16, 2016
Jessy A donated $50
December 16, 2016
ELIandOLIVER D donated $100
December 5, 2016
WhaSUP donated $155
December 4, 2016
Anonymous donated $50
December 3, 2016
Anonymous donated $25
December 2, 2016
HamiltonFire B donated $675
December 2, 2016
HamiltonFire B donated $25
December 2, 2016
Janice B donated $25
December 1, 2016
Erin W donated $25
December 1, 2016
Kendra A donated $25
December 1, 2016
Anonymous donated $50
November 30, 2016
Roseanne D donated $25
November 30, 2016
Hamilton F donated $360
November 30, 2016
Hamilton F donated $25
November 29, 2016
Mike O donated $50
November 26, 2016
Anonymous donated $25
November 26, 2016
Jacqueline F donated $25
November 24, 2016
Jade L donated $25
November 22, 2016
Anonymous donated $25
November 22, 2016
Anonymous donated $25
November 22, 2016
Anonymous donated $25
November 22, 2016
Anonymous donated $25
November 21, 2016
Bernadette L donated $200
November 20, 2016
Holly V donated $25
November 20, 2016
Hilary K donated $25
November 20, 2016
Anonymous donated $155
November 20, 2016
Anonymous donated $25
November 20, 2016
Remington W donated $100
November 20, 2016
Anonymous donated $25
November 18, 2016
Dundas D donated $655
November 17, 2016
Anonymous donated $45
November 17, 2016
David C donated $10
November 17, 2016
JANIS W donated $25
November 17, 2016
Stephen D donated $50
November 17, 2016
Michelle M donated $25
November 17, 2016
Jill W donated $155
November 17, 2016
Tracey S donated $25
November 17, 2016
Heather R donated $25
November 17, 2016
Valerie G donated $25
November 17, 2016
steve b donated $155
November 17, 2016
Jill W donated $25
November 17, 2016
Jason S donated $25
November 17, 2016
Kelly T donated $25
November 17, 2016
Sandy H donated $25
November 16, 2016
Anonymous donated $300
November 16, 2016
David D donated $310
November 16, 2016
Lesley W donated $25
November 16, 2016
Anonymous donated $25
November 16, 2016
Matt H donated $100
November 16, 2016
Dave K donated $20
November 16, 2016
Jaisa T donated $200