I'm raising $1,000 for RMHC Canada.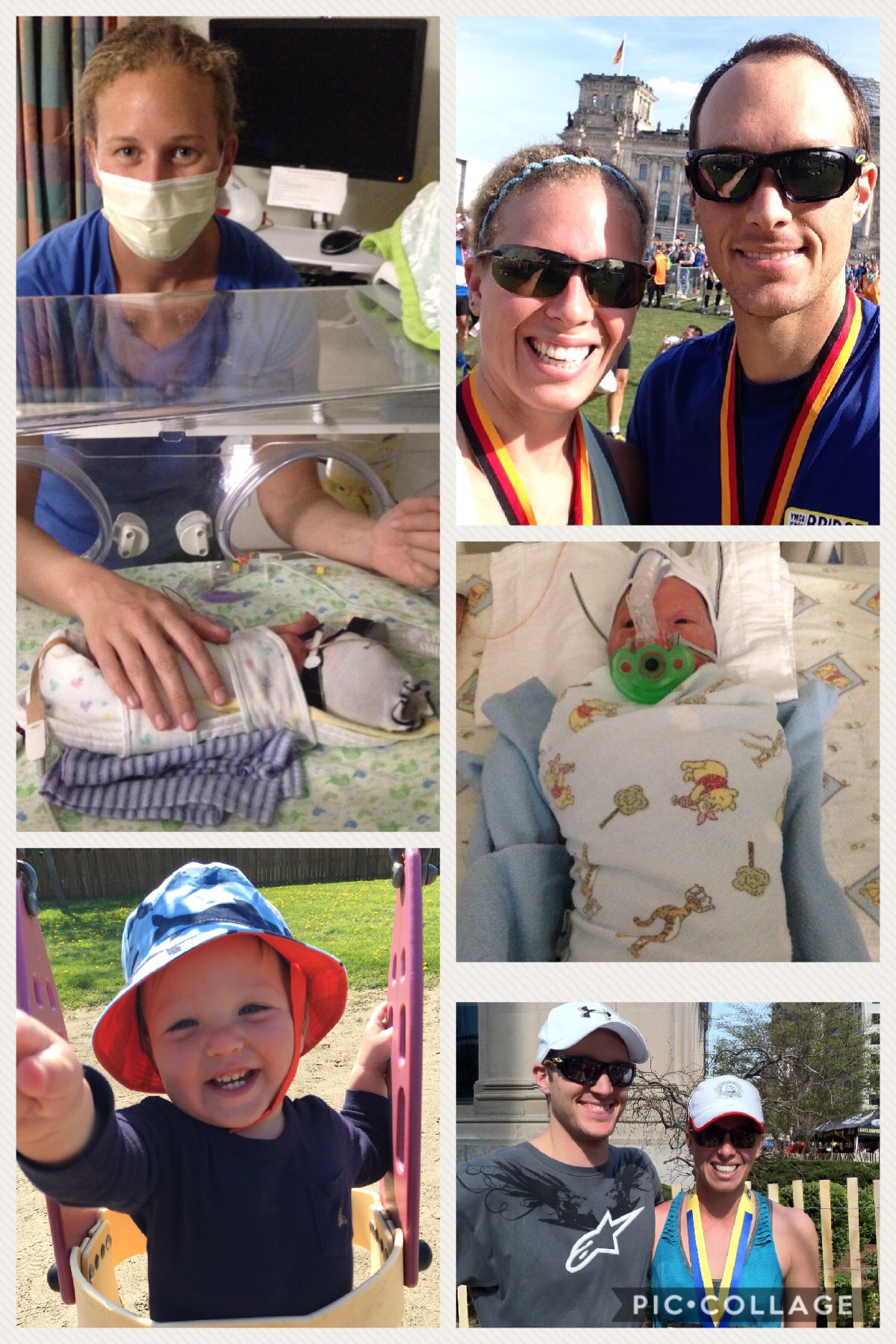 Ends: October 15, 2017
Many of you that know us are aware that our son Russell was born 12 weeks prematurely on February 11, 2016. He spent the first 8 weeks of his life in the NICU at London Health Sciences - Victoria hospital. Luckily, we were able to stay at the Ronald McDonald house during this time so we could be with him every single day. The house became our home away from home and allowed us to focus on Russell and not have to worry about anything else. A room was provided for us as well as most meals, snacks, laundry facilities and too many other things to name. I will be running the Chicago marathon on October 8, 2017 to raise money for the place that helped us when we were most in need, so that they can continue to do what they do best - keep families together!
---
Donation History
October 13, 2017
Cherie M donated $75
October 12, 2017
Lindsay M donated $200
October 6, 2017
Cindy S donated $100
October 3, 2017
Haley W donated $50
October 1, 2017
Judy P donated $50
September 26, 2017
Ada A donated $50
September 25, 2017
Angela S donated $50
September 8, 2017
Heather B donated $50
September 5, 2017
Gill B donated $100
August 19, 2017
Vincent B donated $100
August 15, 2017
Brenda H donated $50
August 4, 2017
Sean M donated $25
July 29, 2017
Alex D donated $25
July 28, 2017
Victor P donated $50
July 28, 2017
Gail M donated $50
July 28, 2017
Ashton D donated $50
July 27, 2017
Yira A donated $40
July 27, 2017
Dale U donated $50
July 25, 2017
Stacey V donated $25
July 25, 2017
Kylie G donated $10
July 25, 2017
Kris M donated $50
July 25, 2017
Jaime M donated $50
July 25, 2017
Brenda G donated $200
July 24, 2017
Katie U donated $50
July 24, 2017
Natalie P donated $100
July 24, 2017
Penny H donated $177
July 24, 2017
Hemant P donated $20
July 24, 2017
Dave D donated $25
July 24, 2017
Sara S donated $25
July 24, 2017
Debbie M donated $100
July 24, 2017
Greg R donated $50
July 24, 2017
Marissa H donated $50
July 24, 2017
Jessica M donated $25
July 24, 2017
Kathy S donated $20
July 24, 2017
Marg S donated $25
July 24, 2017
Bonnie S donated $50
July 24, 2017
Martha C donated $50
July 24, 2017
Brittany B donated $50
July 24, 2017
Nelson L donated $177
July 24, 2017
Lisa F donated $40
July 24, 2017
Kim S donated $50