For Addison. With love, Grandma
I'm raising $10,000 for RMHC Canada.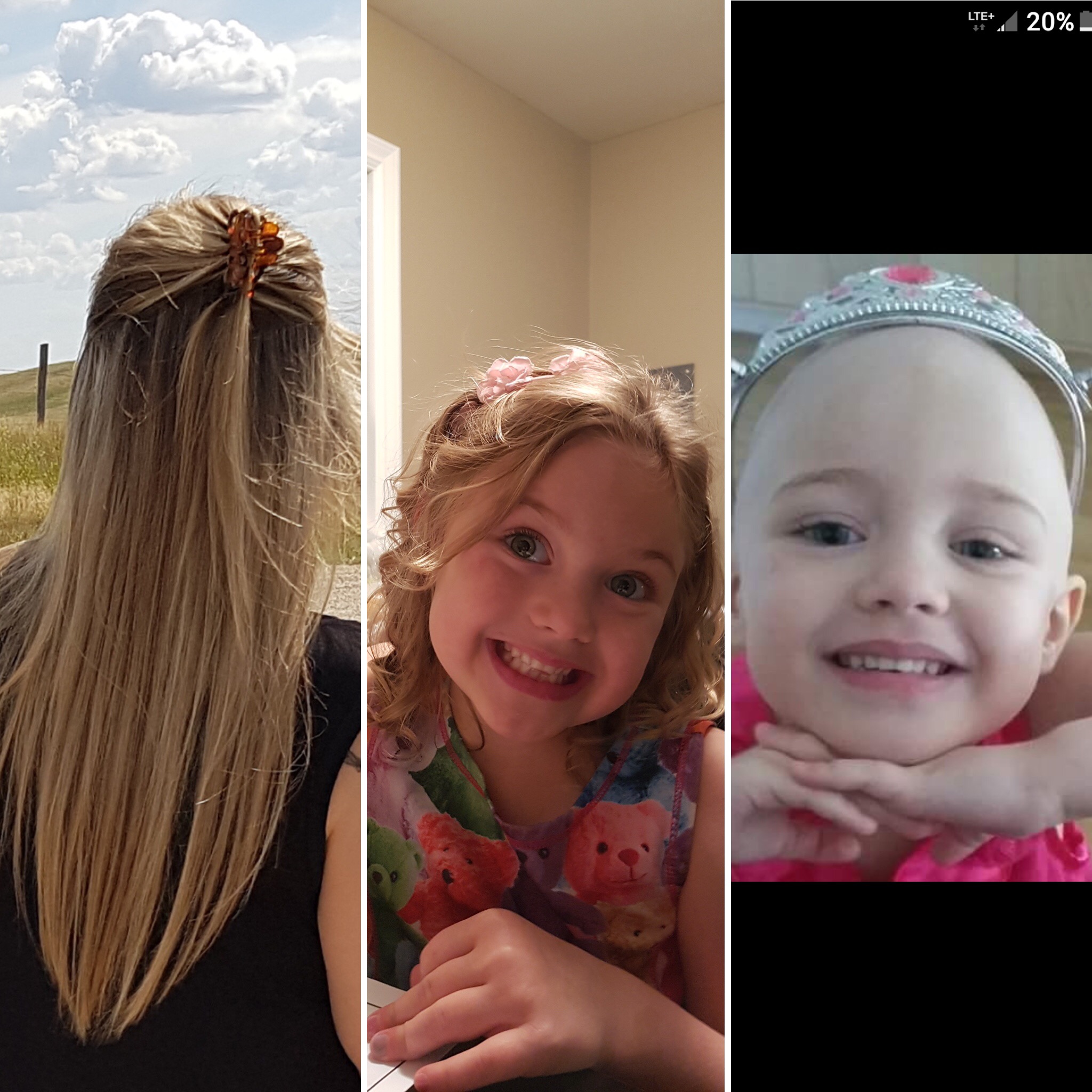 Ends: November 14, 2017
In October 2015 our world changed when my precious granddaughter Addison was diagnosed with a Wilms Tumor. This was just the beginning of a long journey for our family; Addison had her kidney and the tumor removed, followed by 26 weeks of chemotherapy where she lost all of her hair. Our family had to relocate to Vancouver, BC while Addison underwent treatment. We were grateful to have Ronald McDonald House BC as our home away from home for our family while we supported our brave Addison through her fight. I couldn't be more proud of Addison. In tribute to Addison and the courageous young girl she is, I want to raise funds to cut… or possibly shave, my hair. In thanks, all the funds I raise will be in support of Ronald McDonald House BC so our family and others continue to have a home away from home. My goal is to raise $10,000 to cut off 8 inches of my hair on November 14. I am donating the hair to 360 Hair Design in Langley, BC to be used to make a wig for a child. 360 Hair provides wigs to children up to the age of 19 at no cost, which is so important to me. HOWEVER, if you help me raise $50,000 I will shave my head! Let's show Addison our support! Please donate to my page and help me raise funds to cut my hair, make a wig for a child, and support Ronald McDonald House BC.
Event Details
October 26, 2017 | 12:00 am
106 1 Hawthorne Gate
Spruce Grove AB
Canada
---
Donation History
November 7, 2017
MaryKate K donated $50
November 2, 2017
Jaclyn G donated $25
November 2, 2017
Joe F donated $50
October 8, 2017
Kayla C donated $25
September 28, 2017
Stone Haven Inn donated $50
September 19, 2017
Anonymous donated $177
September 11, 2017
Jolene H donated $25
September 7, 2017
Dean B donated $25
September 6, 2017
Dirk J donated $50
September 5, 2017
Julie R donated $25
September 5, 2017
Pole Zero donated $177