Big Hearts for Ronald McDonald House Charities
I'm raising $1,500 for RMHC Canada.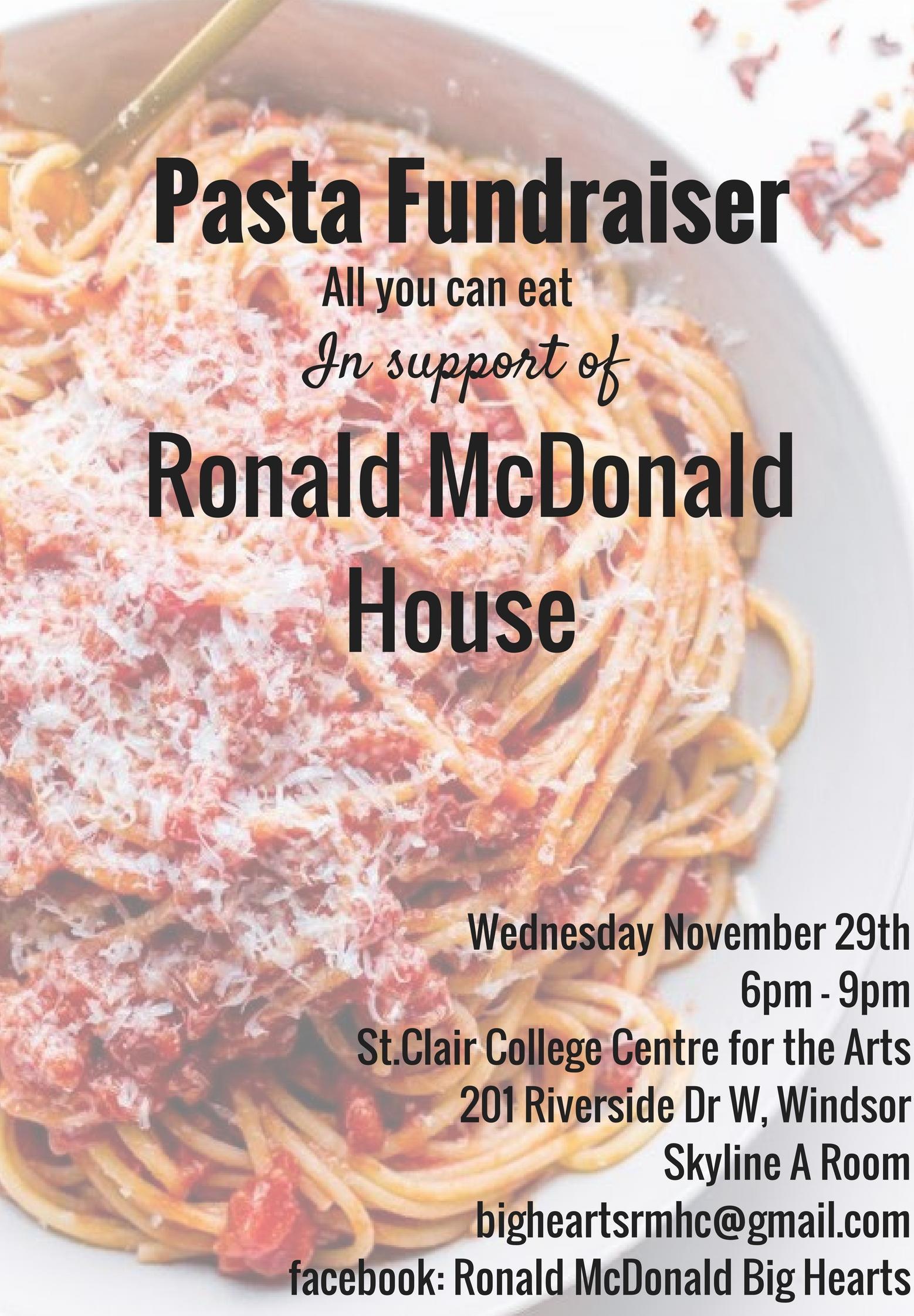 Ends: November 29, 2017
BIG HEARTS IS A GROUP OF ST CLAIR COLLEGE STUDENTS LOOKING TO MAKE A BIG IMPACT ON THE COMMUNITY. WE'RE PUTTING ON A PASTA DINNER FUNDRAISER IN SUPPORT OF RONALD McDONALD HOUSE, IN COOPERATION WITH THE FOGAL FAMILY. THE EVENT WILL INCLUDE ALL YOU CAN EAT PASTA, SALAD AND DINNER ROLLS. $20/ADULT $15/CHILD A SILENT AUCTION AND A PHOTO BOOTH WILL BE AVAILABLE. TICKETS AVAILABLE NOW FOR PURCHASE. YOU MAY ALSO CONTACT ONE OF THE BIG HEARTS GROUP MEMBERS DIRECTLY FOR PURCHASE. HAVE A BIG HEART AND SUPPORT A GREAT CAUSE.
Event Details
November 29, 2017 | 06:00 pm
201 Riverside Dr W
Windsor ON N9A 5K4
Canada