I'm raising $500 for RMHC Canada.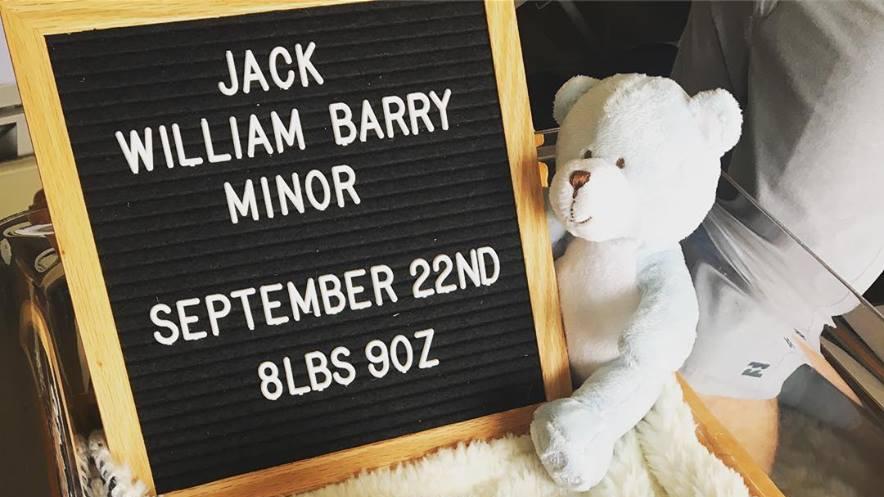 Ends: November 1, 2018
While Jack was getting better in the NICU at Mac, Dan and Haley had the opportunity to stay at the RMH in Hamilton. Staying here allowed them the opportunity to stay close to their sweet baby boy. They would like to show their gratitude by creating this fundraiser in lieu of baby gifts, in hope that they can help other deserving families.
---
Donation History
November 9, 2018
Shelley S donated $25
November 8, 2018
Tammy C donated $25
November 1, 2018
Mary M donated $50
October 26, 2018
Karen G donated $25
October 21, 2018
Tom M donated $200
October 20, 2018
Rodney M donated $100
October 20, 2018
GreatGrandmaGrandpa M donated $100
October 9, 2018
Joan B donated $25
October 5, 2018
Jane D donated $50
October 2, 2018
Tina E donated $50
October 2, 2018
Rebecca S donated $25
October 2, 2018
Jason P donated $100
October 2, 2018
Pamela B donated $50
October 2, 2018
Hilary K donated $25
October 2, 2018
Amanda T donated $25
October 2, 2018
Patti M donated $50
October 1, 2018
Paige W donated $25
October 1, 2018
Michaela T donated $25
October 1, 2018
Anonymous donated $25
October 1, 2018
Lori S donated $25
October 1, 2018
Jessica H donated $50
October 1, 2018
RJ Clarke donated $50
October 1, 2018
Zack C donated $100