Danielle's Dragons Tough Mudder Team!
I'm raising $5,000 for RMHC Canada.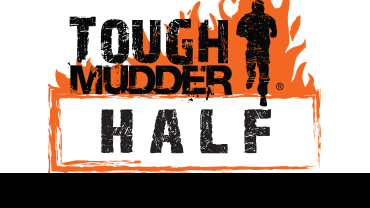 Ends: September 28, 2018
The Dragons are back to take on Tough Mudder again! We are raising money in support of the ongoing sponsorship of a room at the House we called home for 3 months in 2010. This amazing place kept our family whole while Danielle fought and beat brain cancer with her Nanas and 2 week old sister in tow. With your help we can prove once again that Impossible is Nothing for families needing a place to stay strong and recharge while their child is receiving treatment at McMaster Children's Hospital! Please share and donate as much as you can!
---
Donation History
September 20, 2018
John P donated $20
September 15, 2018
Kim F donated $500
September 15, 2018
Amy P donated $25
September 15, 2018
Paul M donated $100
September 14, 2018
Angela B donated $100
September 14, 2018
Sonya H donated $25
September 14, 2018
Jane P donated $50
September 14, 2018
Chris R donated $100
September 14, 2018
Troy M donated $50
September 14, 2018
Christine B donated $25
September 14, 2018
Lines and Signs donated $25
September 14, 2018
Daniel L donated $50
September 14, 2018
Michael R donated $60
September 13, 2018
Frank L donated $50
September 13, 2018
Aaron Y donated $50
September 13, 2018
Meredith K donated $50
September 13, 2018
Drew R donated $50
September 13, 2018
Julie W donated $50
September 12, 2018
Jeff K donated $50
September 12, 2018
Richard H donated $20
September 12, 2018
ND F donated $177
September 12, 2018
Courtney C donated $25
September 12, 2018
Odelia D donated $25
September 12, 2018
Vanessa M donated $50
September 12, 2018
Orysia F donated $50
September 8, 2018
Lisa M donated $50
September 5, 2018
Darren M donated $50
September 4, 2018
Damian O donated $25
September 4, 2018
Joseph D donated $100
September 4, 2018
Jeff M donated $100