Little girls with big hearts Giving back to RMHBC
I'm raising $3,500 for RMHC Canada.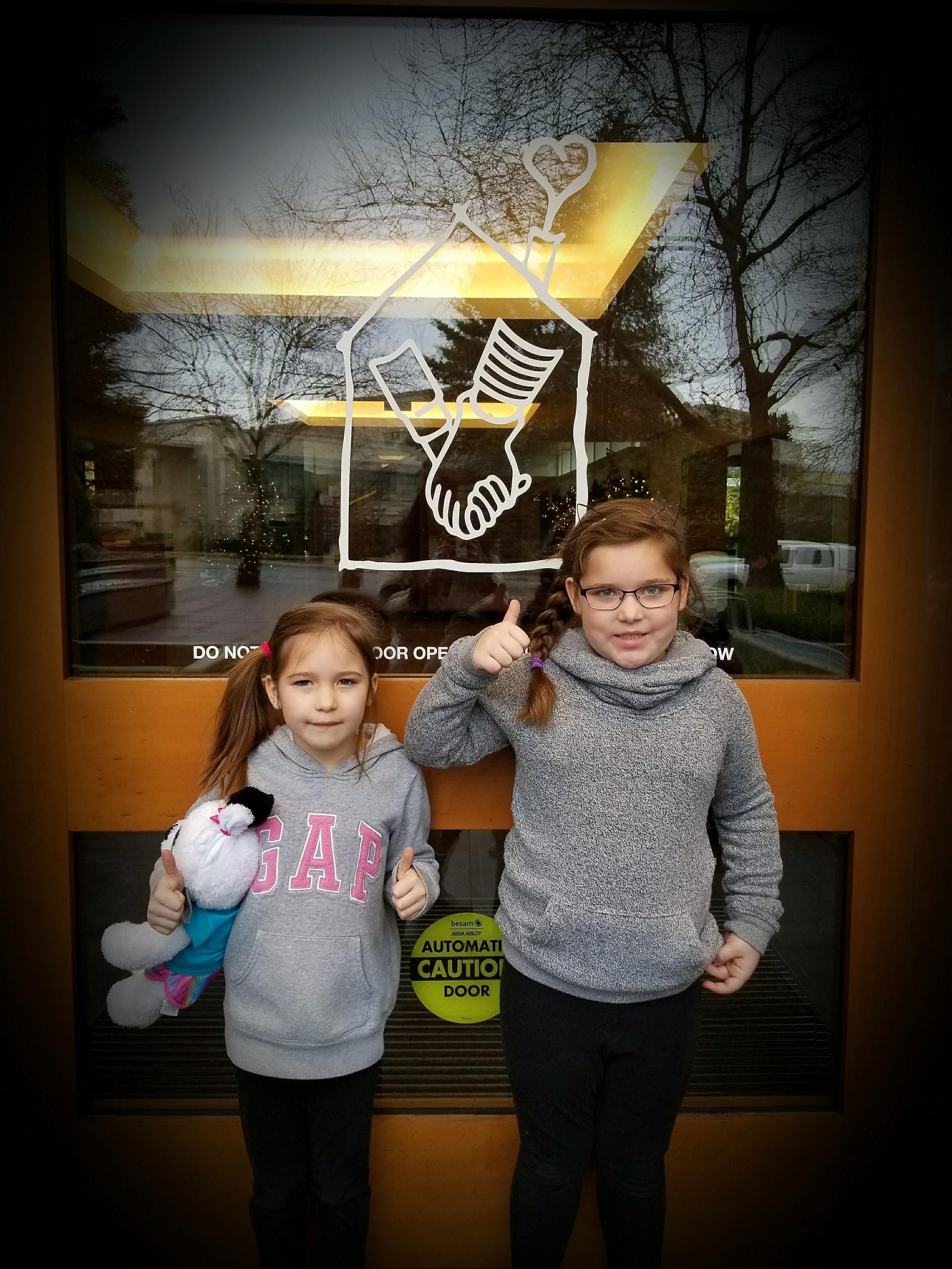 Ends: March 15, 2018
Aliya (8) and Tiana's (6) recent 3 week stay at the Ronald MacDonald House Vancouver BC has inspired them to give back. While visiting the BC Children's Hospital they noticed all the other families with sick kids, many of them staying at the house with us. These kids became their friends and they made many lifelong connections. The House and staff offer so much support and activities to these families during their toughest times. It gives these children an opportunity to enjoy being a kid and takes their minds off of medical issues. The House allows these families to stay together close to the hospital and their sick kids. The girls noticed many of these families were going through tougher struggles than ours and they wanted to give back. Their hearts are so big and seeing their compassion for others filled mine. The girls have been brainstorming ideas and have decided to do multiple fundraisers over the next 3 months to raise money for the house and the families that need it most. They love the RMH and everything they do for our family and so many others. We will be going back to BC Children's Hospital and the RMHBC in March and at that time they hope to present the house with their funds raised. Please stay tuned for their upcoming fundraisers or feel free to donate here anytime to a great cause that is close to these girls hearts. Let's help these girls make a difference in the lives of so many. Let's give.
---
Donation History
March 14, 2018
Friendship Bracelet Fundraiser donated $175
March 14, 2018
Lisa A donated $25
February 24, 2018
friendship bracelet fundraiser donated $112
February 24, 2018
Margaret B donated $100
February 21, 2018
Anonymous donated $500
February 19, 2018
friendship bracelet fundraiser donated $100
February 5, 2018
Vermillion Ways with Aaron. donated $138
January 28, 2018
Hendrickson Contracting LTD donated $100
January 22, 2018
Bottle Drive donated $300
January 10, 2018
donated $30
January 8, 2018
Friendship bracelet fundraiser donated $360
January 3, 2018
Friendship bracelet fundraiser donated $260
January 3, 2018
Camille W donated $200
January 2, 2018
donated $240
December 29, 2017
friendship bracelet fundraiser donated $234
December 29, 2017
Melinda donated $20
December 29, 2017
donated $100
December 29, 2017
The Solomon's donated $100
December 14, 2017
donated $100
December 14, 2017
Christine V donated $40
December 8, 2017
Karissa donated $50
December 8, 2017
Lynne donated $100
December 6, 2017
Phillippe D donated $50
December 4, 2017
Paulette and Christopher D donated $25
December 4, 2017
Chantal and Kevin donated $100
December 2, 2017
Shauna-Rae S donated $25
December 1, 2017
donated $15
December 1, 2017
Jackie C donated $25
November 30, 2017
donated $75
November 30, 2017
Anonymous donated $1