I'm raising $20,000 for RMHC Canada.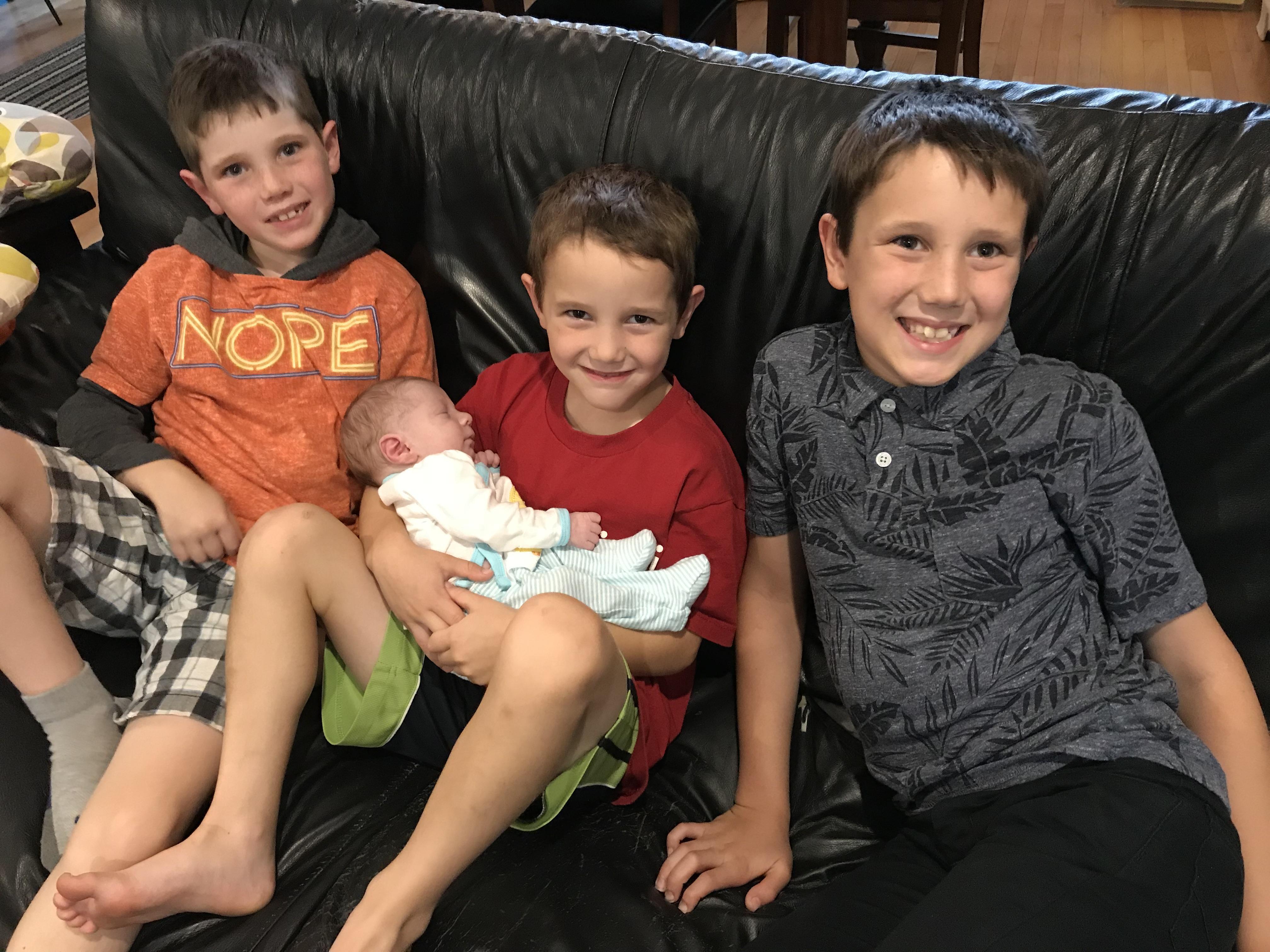 Ends: September 30, 2018
Our cousin, Milo, was born with a rare heart defect that required a long hospital stay at Sick Kids. He had his first heart surgery at 5 days old and will require at least 2 more. The Ronald McDonald House was there for family to stay over and be close to him while the doctors and nurses took care of him at Sick Kids. We are forever grateful for the Ronald McDonald House, it's volunteers and contributors for being there in our family's time of need. We want to be able to give back to the Ronald McDonald House so that other families will have the same opportunity to be supported during their time of need as well.
---
Donation History
September 9, 2018
Krystle L donated $200
July 31, 2018
Power Workers Union donated $500
April 18, 2018
Christine T donated $10
January 10, 2018
Keith K donated $2000
January 10, 2018
Amanda T donated $100
January 3, 2018
Cheryl G donated $50
December 31, 2017
Anonymous donated $162
December 31, 2017
Anonymous donated $584
December 31, 2017
Anne M donated $650
December 31, 2017
Bosch Farms donated $500
December 31, 2017
Dr. Lucy Horvat Medicine Professional donated $200
December 31, 2017
Meagan F donated $1700
December 31, 2017
Cheryl N donated $1525
December 30, 2017
Mathieu P donated $200
December 27, 2017
DOREEN S donated $200
December 27, 2017
Heather C donated $50
December 27, 2017
Amanda D donated $50
December 27, 2017
JohnandDee H donated $50
December 26, 2017
Tammy B donated $100
December 25, 2017
Matthew D donated $200
December 24, 2017
Anonymous donated $2000
December 24, 2017
Nancy M donated $200
December 24, 2017
John E donated $100
December 21, 2017
Kristie M donated $25
December 21, 2017
Amanda S donated $100
December 21, 2017
Anonymous donated $650
December 20, 2017
WyattColby S donated $100
December 20, 2017
Theresa K donated $30
December 18, 2017
Kimberly H donated $150
December 18, 2017
Connie J donated $50
December 17, 2017
Ann S donated $50
December 17, 2017
Kathryn D donated $40
December 17, 2017
Kathy C donated $25
December 17, 2017
Anonymous donated $1120
December 16, 2017
Cynthia B donated $250
December 16, 2017
Tanya B donated $266.45
December 16, 2017
Amanda M donated $50
December 16, 2017
Hiromi G donated $100
December 16, 2017
Lindsay D donated $105
December 14, 2017
Christine C donated $200
December 14, 2017
Mitch S donated $250
December 6, 2017
Diane L donated $25
December 6, 2017
Anonymous donated $177
December 6, 2017
Norma B donated $50
December 6, 2017
Andrea W donated $177
December 6, 2017
Darlene C donated $50
December 5, 2017
Meg C donated $50
December 1, 2017
Marian K donated $50
November 27, 2017
Anonymous donated $50
November 14, 2017
Anonymous donated $177
November 12, 2017
Nicholas D donated $177
November 7, 2017
HughandBev M donated $100
November 6, 2017
Bunny B donated $125
November 4, 2017
Jim J donated $125
November 3, 2017
Karen T donated $25
November 3, 2017
Frank S donated $177
November 2, 2017
Pam M donated $50
November 2, 2017
Donna T donated $50
November 2, 2017
Kendra R donated $177
November 2, 2017
Tami M donated $100
November 1, 2017
Heather M donated $50
November 1, 2017
Vicki S donated $100
November 1, 2017
Jen E donated $20
November 1, 2017
Sarah E donated $50
November 1, 2017
Andrew E donated $50
November 1, 2017
Nancy M donated $100
November 1, 2017
Amy B donated $25
November 1, 2017
Anonymous donated $100
November 1, 2017
Adele K donated $200
November 1, 2017
Kimberlee F donated $25
November 1, 2017
Heritage H donated $286.7
October 31, 2017
Veronica B donated $25
October 31, 2017
Lindsay D donated $25