RMHC-SWO 33rd Annual Curling Bonspiel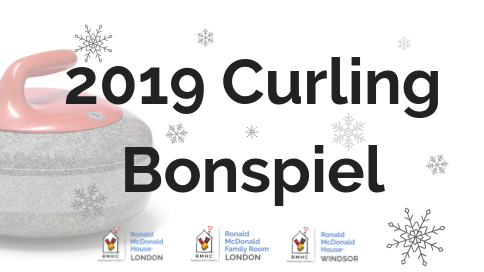 Together we are raising $5,000 for RMHC Canada.
Ends: January 26, 2019
We are very excited to be holding our 33rd Annual Curling Bonspiel at the Highland Country Club in London, Ontario. This event has become a cherished part of our culture providing help for families at our 3 locations: Ronald McDonald House London; Ronald McDonald Family Room at Children's Hospital at LHSC London; and Canada's first House-Within-a-Hospital at Windsor Regional Hospital. Providing comfort and supportive programs and services for families of seriously ill children who require medical care is what RMHC-SWO does best. The impact you can have on our guest families is overwhelming.
Together we have raised $1,767 of our combined $5,000 goal
Teams participating in this Fundraiser