I'm raising $500 for RMHC Canada.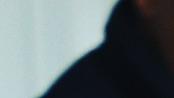 Ends: November 30, 2018
My Aunty, Uncle & their son Oliver have been staying at the Ronald MacDonald House in Saskatoon for 6 weeks now. They just had a baby girl that has had to stay in NICU. We have went to visit them a few time now and I saw how many families and kids the house helps. I want to help families like my Aunty & Uncle and sick kids.
---
Donation History
November 9, 2018
Wild Bill s Septic Services donated $50
November 6, 2018
Lisa C donated $25
October 31, 2018
Marie G donated $50
October 31, 2018
Dana L donated $100
October 30, 2018
Bob B donated $200
October 30, 2018
Carol F donated $100
October 29, 2018
Sherry C donated $20
October 27, 2018
Vimy Ridge Ranch Ltd donated $100