I'm raising $1,500 for RMHC Canada.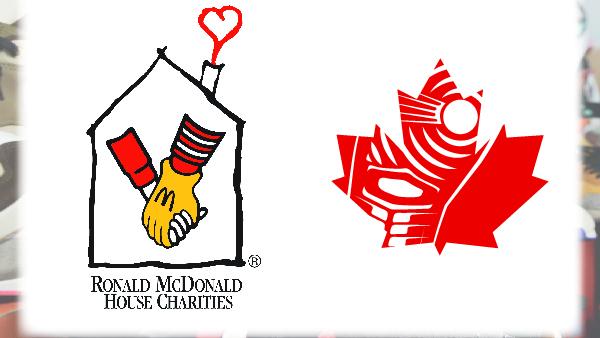 Ends: January 1, 2020
Every year the team at Canada Got Sole holds a countdown to ring in the new year and promote positivity, inclusiveness, and love within the sneaker community. Our platform has always been sneakers, but our vision is much larger than that. We're asking anyone who is able to donate to those in need this holiday season; because not everyone will be ringing in the new year as joyfully as we are. Let's prove that sneakerheads are about more than sneakers.
---
Donation History
January 2, 2020
Kurt Fuoco Denture Clinic donated $500
January 1, 2020
Akash P donated $51
January 1, 2020
Alexander C donated $51
December 31, 2019
Shoe L donated $25
December 31, 2019
Rueben A donated $150
December 31, 2019
Tong S donated $500
December 31, 2019
Trevor F donated $30
December 30, 2019
Amil M donated $51
December 30, 2019
Kevin T donated $31
December 30, 2019
Kevin T donated $29
December 30, 2019
Lang on the Water donated $150
December 29, 2019
Juliette C donated $51
December 24, 2019
Scott C donated $27
December 19, 2019
Anthony P donated $53
December 19, 2019
Faizal K donated $30
December 18, 2019
SangHyun L donated $100
December 18, 2019
Jazz A donated $51
December 18, 2019
N A Stock Company donated $100
December 10, 2019
Saul L donated $51
December 10, 2019
Addison Z donated $51
December 10, 2019
Jordan W donated $50
December 10, 2019
Matthew H donated $51
December 10, 2019
Amiel I donated $27
December 10, 2019
khristel d donated $30
December 10, 2019
Anonymous donated $500
December 10, 2019
Andrew G donated $27
December 10, 2019
James H donated $51
December 10, 2019
Aaron D donated $150
December 10, 2019
Eli F donated $51
December 10, 2019
Kirk V donated $27
December 10, 2019
Canada Got Sole donated $100