McHappy Day 2023 - Bartlett Family Restaurants
Together we are raising $10,000 for RMHC Toronto Family Rooms, Scarborough.
Ends: May 11, 2023
To our community Partners, Employees, Family and friends. Thank you for teaming up with us in supporting Toronto Ronald McDonald House for the fourth year of our McHappy Day Hero Program! Our Founder and Chairman George Cohon once told me, "When we do business in communities in which we operate, we need to do our part to give back to those communities that give to us." I have not forgot that business philosophy and mentor my staff to do the same. Our Charity efforts began +30 years ago helping support the Rick Hanson Man in Motion, we raised $27,000.00. The feeling and accomplishment during this campaign was truly life changing for me, over the years we have raised funds to support Variety Village from our annual Cruise for Kids charity events, we also introduced many campaigns over the years with significant donations to local charities in Toronto and Scarborough. As a father of three and a grandfather of four, I know the importance of improving health care for our children. We have donated well over $150,000.00 to the Rouge Valley Centenary Hospital (SHN), with our Save Time Save Lives campaign, Buy a Bed campaign, and most recently Supported the Front line workers campaign. We just completed our pledge commitment of $50,000.00 which goes towards the Medical Imaging and Vascular Centre at Scarborough General. We continue to support our three Family Rooms inside Scarborough Centenary and Markham Stouffville Hospitals, as part of our efforts for McHappy Day 2023. We also hope to raise significant donations for the Toronto Ronald McDonald House. Funds donated will go directly to the operating costs of the 3 family rooms in Markham Stouffville Hospital and Scarborough Health Network. You could help operate a room for one day by raising $328 from your friends, family, and co-workers. Just imagine the potential to help change the lives of many families that use the rooms every day. Dale and Sandy Bartlett Proud Owner Operators of Scarborough and Markham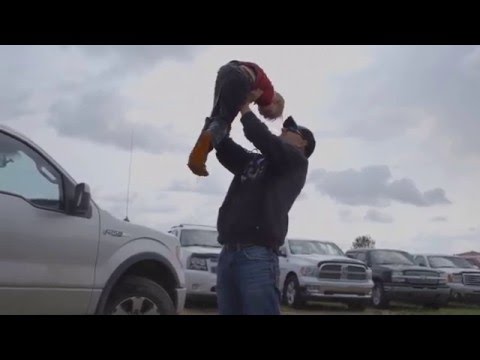 Event Details
May 10, 2023 | 09:00 am
7431 Kingston Road
Toronto ON M1B 5S3
Canada
Through delicious food, McDonalds merch, and happy music, McDonald's is rallying local guests to join in on the best day of the year – McHappy Day! In celebration of the 28th McHappy Day on Wednesday, May 10th, visit any our Bartlett Family Restaurants locations. We are donating a portion of the proceeds from all food and beverage items sold all day to support local Ronald McDonald House Charities and the Scarborough Health Network. 100% of all cash and online donations will go directly to RMHC and our local community hospitals. - 7431 Kingston Road (Port Union Road) - 1280 Markham Road (Progress Ave.) - 7630 Markham Road (Highglen Ave.) - 2260 Markham Road (Finch Ave.) - 5995 Steeles Ave. E. (Inside Walmart)
---
Donation History
May 10, 2023
Kaitlyn B donated $150
May 10, 2023
Kabani Realty donated $1,500
April 26, 2023
David F donated $50
Thank you Bartlett Family and team for doing what you do and support this great cause!
April 20, 2023
Julia G donated $50
April 20, 2023
Tricia K donated $20
April 20, 2023
Bethany B donated $25
April 20, 2023
Mimi S donated $100
April 19, 2023
Jennifer P donated $20
April 19, 2023
Natalie B donated $15
April 19, 2023
Chauntelle C donated $20
April 18, 2023
Dale B donated $100
Together we have raised $10,253 of our combined $10,000 goal
Teams participating in this Fundraiser