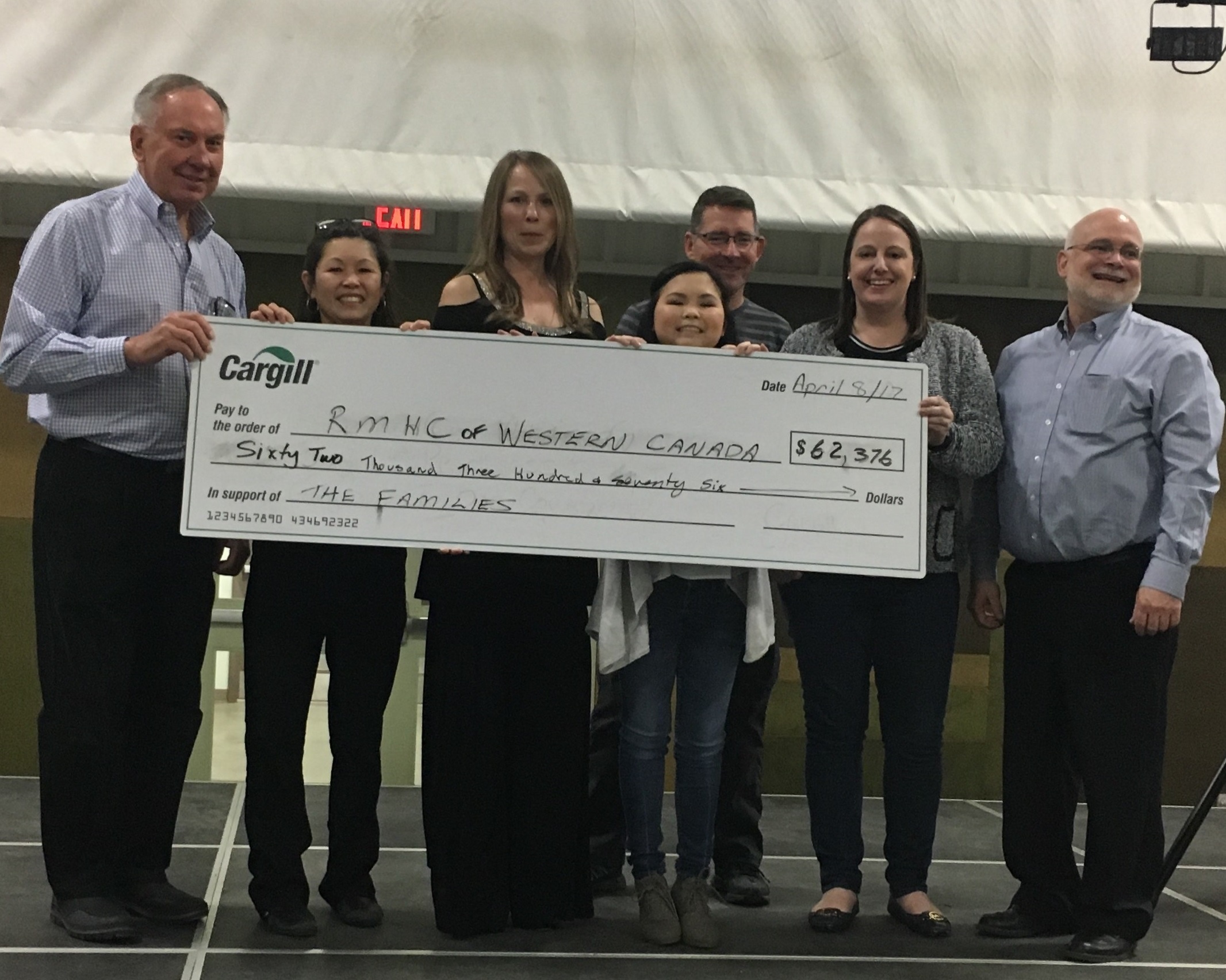 Cargill's 6th Annual SCORE! For The Houses Raises $62,000 for Ronald McDonald House Families in Western Canada!
RMHC Canada is grateful to share that the 6th Annual Cargill SCORE! For The Houses Hockey Tournament raised a remarkable $62,000 in support of the Ronald McDonald Houses and Family Rooms in British Columbia, Alberta, Saskatchewan and Manitoba. To-date, this special event has raised more than $320,000 for RMHC in Western Canada.
The weekend-long hockey tournament was attended by partners from Cargill, McDonald's and local communities. Held in Spruce Grove, Alberta, highlights of the event included hockey games and a skills competition, where McDonald's Canada was represented by two local hockey teams.
Our heartfelt thanks to the event co-chairs, Bridget Bannerholt and Robert Smith, the organizing committee, and the many wonderful sponsors, volunteers and attendees who made this support possible for families. Thanks to you, 362 nights of care can be provided to families of sick children staying at a Ronald McDonald House or Ronald McDonald Family Room.

Thank you Cargill for your continued support!