Fundraiser Name
The Flying Maverick's
Raised for
RMHC South Central Ontario
Nights accommodation
for families in need
70
"Growing up in an underprivileged neighbourhood, Limberis knows it can be rough to be in a situation where you can't afford help when tragedy hits."

A little bit of adrenaline can go a long way. So is the case in the story of George Limberis, who at ten thousand feet, found himself holding on to a parachute for dear life. And for the Ronald McDonald House.

A few years back, when the commercial lawyer was first introduced to the House in Hamilton he was immediately touched by its mission. With a girl on the way, the father of two young boys decided to volunteer at the House. He put his expertise to good use by joining the Finance Committee. His dedication took him to a seat on the Board of Directors. And eventually, he was appointed Chair of the Board.

Spring of 2015 arrived and the warm gusts of wind brought George an idea. He was going to do something special for the House; a fundraiser like no other. Sitting in a barber chair at Maverick's barbershop, George convinced his barber and friend to jump from a plane to raise funds for RMHC Hamilton.

The boys started campaigning and spreading the word about their adventure. People entering the shop and Limberis' clients were invited to donate to the cause. Together, they collected $11,000. When talking about his strategy to bring awareness to the fundraiser, George says he tapped into his own network and sent personal emails explaining the mission of the House and asking for donations. Limberis also created a promotional package on the online page of the RMHC Hamilton that anyone who wanted to do a fundraiser could also use. "We created this promotional platform so that people would be more likely to help. A little help from the House makes a difference for people wanting to help" he assures.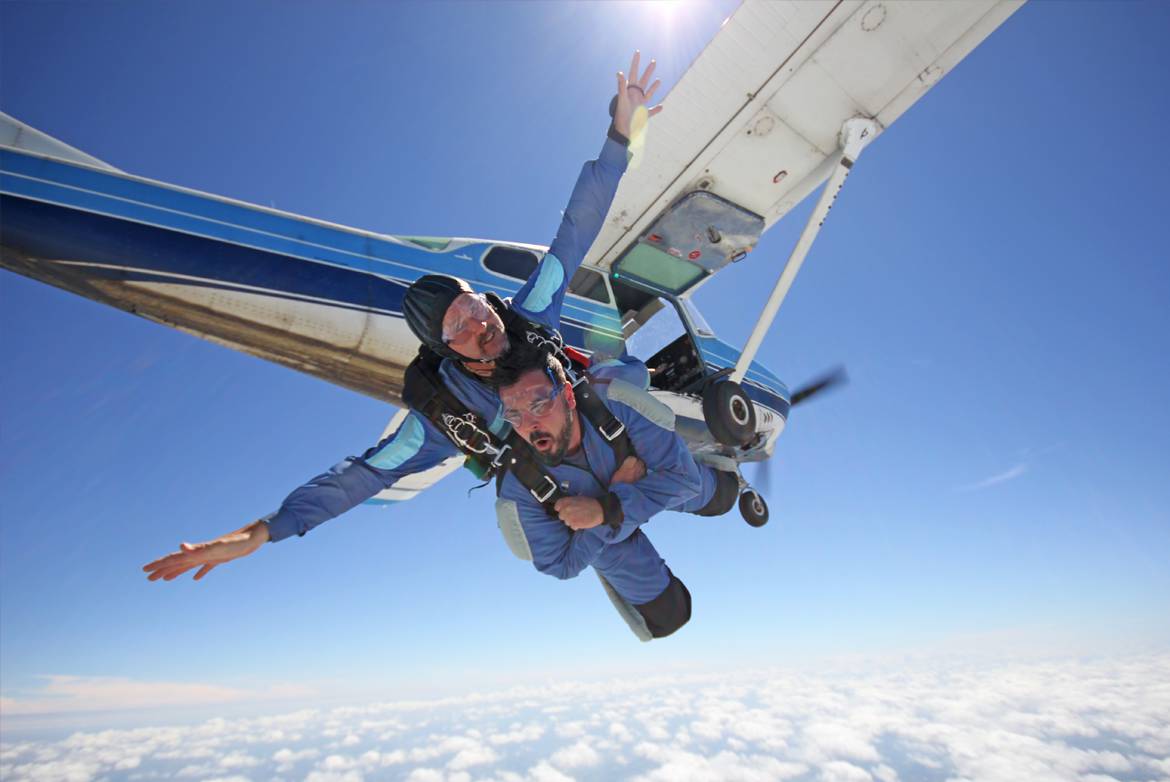 "All it takes is a bit of initiative and hard work. At the end of the day, if we all did that, our society would be better off."

On Father's Day (purposely chosen as a symbolic gesture from one father to all the others) Limberis' family and friends gathered at a local skydiving facility. Unfortunately, so did the wind. They had to wait for the drafts to settle before the diving instructors could take them through the 10-minute requirement class. "The fact that it only lasted 10 minutes was pretty scary in itself," remembers George, laughing. The breeze was just right as they boarded a small plane. When they reached 10,500 feet, an instructor opened the door. George jumped just after the photographer so he could document his dive. After a thrilling, 30-second fall at 300km/h, the parachute opened and George glided through the air during his 15-minute descent. But the adventure wasn't over. Just before he touched ground, a gust of wind carried him to a nearby field, giving Limberis a last little shot of adrenaline. After it was all over, George reunited with his family. His sons, in total awe of their dad, had seen just how much fun can be had for a good cause.

Growing up in an underprivileged neighbourhood, Limberis knows it can be rough to be in a situation where you can't afford help when tragedy hits. This is why he chose to help families in need. "All it takes is a bit of initiative and hard work. At the end of the day, if we all did that, our society would be better off. Children would heal faster and we could help hospitals and families save money."
We can only hope that George continues to feed his need for adrenaline; and for good causes.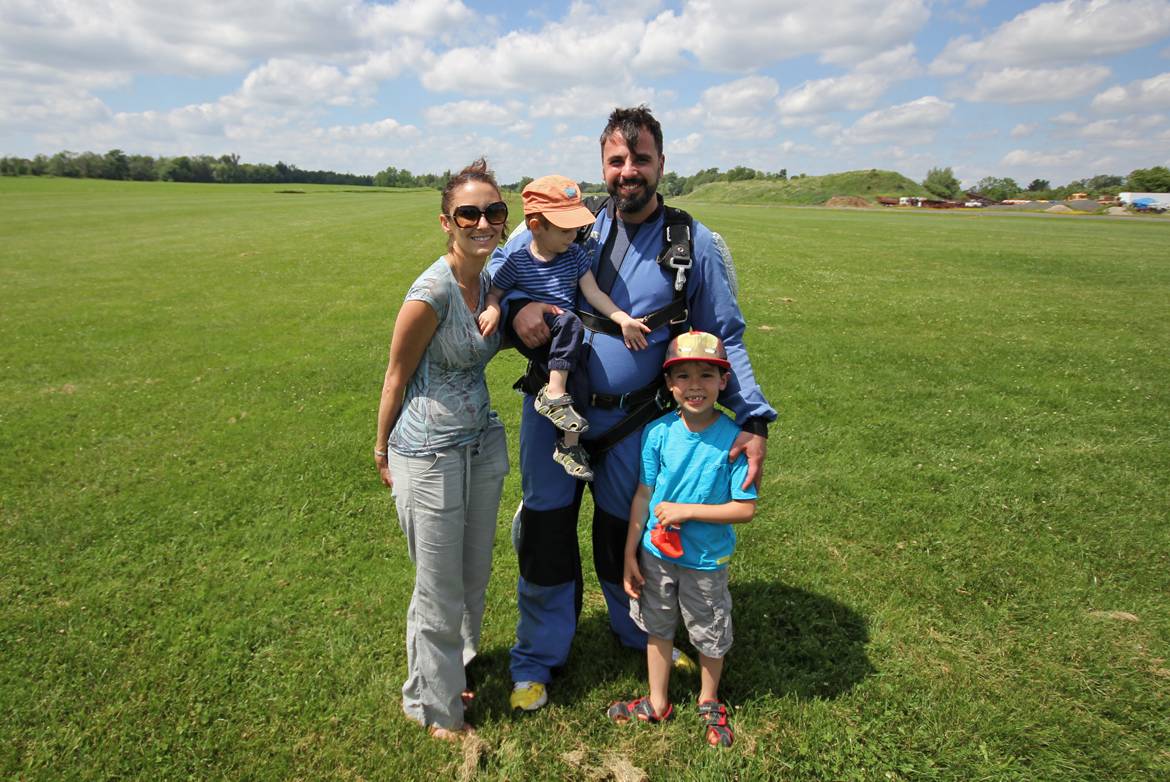 Get inspired by other fundraisers
RMHC Northern Alberta
Buck-a-Burpee
RMHC Central Alberta
Haylen's Ice Cream Shop
Ronald McDonald Houses keep sick children close to their families, and to the care they need to heal.
What We Do