Fundraiser Name
Forestville Bingo
Nights accommodation
for families in need
5
"Driving only 30 minutes to see your child can be too much under these kinds of circumstances."

When their newborn son, Alexandre, had to be hospitalized in Montreal in 2011, the Trembays found shelter and comfort at the Ronald McDonald House. To date, the Forestville-based family has stayed at the House twice every year for about four days each time. In January, Alexandre will be undergoing surgery; and Brenda, Alexandre's mom, will reunite with her "angels of the House", who were of great assistance during her son's hospitalization.

Brenda, who works at a kindergarten, was moved by the employees and volunteers who dedicated their time to welcome families from afar, and offer them a warm and safe place to stay. "It's unheard of to have people like them. Driving only 30 minutes to see your child can be too much under these kinds of circumstances. It's priceless for a parent to be close to their child, especially when he is sick." explains Brenda enthusiastically. "These people are determined to make our stay positive, and that's really appreciated."

After her very first visit to the House, Brenda decided she wanted to do something in return. She contacted the Family Services Manager at RMHC Montreal, who gave her the tools she needed to create her first fundraiser. Her motto: "Help them help us."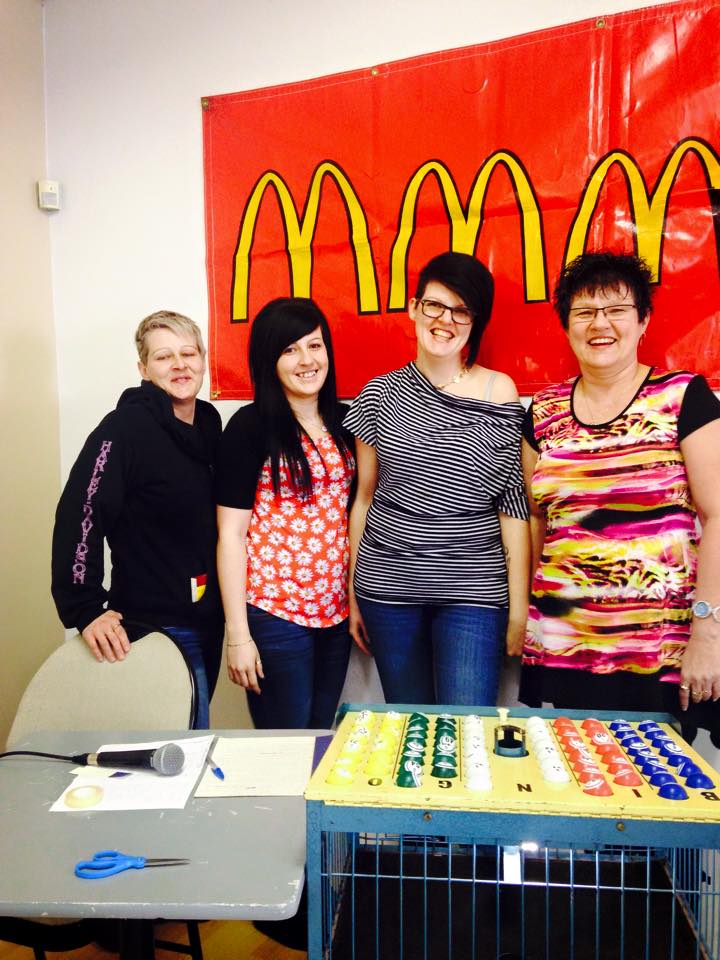 "It's priceless for a parent to be close to their child, especially when he is sick."
"We did bowling tournaments for two years. Then we got the idea to create a different type of event; one that would bring all types of people of different ages together: Bingo!"

Brenda created a committee and started looking for sponsors. Gifts, bingo cards, a gaming room; everything was sponsored so all the profits could go directly to the House. On the big day, 40 jolly players gathered in Forestville and $875 was raised. Brenda said proudly, it was "a big success!"

A lot of people were unaware of Ronald McDonald House and its mission. The Tremblay family was happy to introduce RMHC to their friends and family, and hoped they might keep on donating to the charity after the event. "They themselves might need it one day," Brenda added.

Brenda says she will continue to host Bingo events in the future. Her hope is to make a small difference for a House that made such big one for her family.

Get inspired by other fundraisers
RMHC Toronto
Korn for Kids
RMHC Montreal
The Winter Carnival
Ronald McDonald Houses keep sick children close to their families and to the care they need to heal.
What We Do