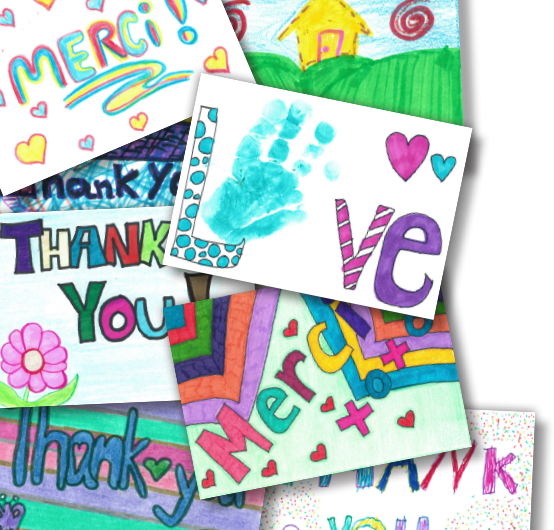 From RMHC®
Families to Yours,
Thank You.
RMHC® Families Surprise Canadians with a Special Thank You!
You may not know it, but chances are that you've helped over 25,000 families staying at Ronald McDonald Houses and Family Rooms this year by visiting a McDonald's® restaurant – and that deserves a big thank you. So, RMHC families are saying thanks to you in a very special way.
Your donations add up to make a powerful and meaningful difference for families with sick children. Thank you.