60%
$9,860 remaining 0 days left
Illuminate the House
I'm raising $25,000 for families at the London Ronald McDonald House.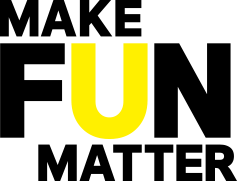 Come Support me!
Children Brighten Our World, so we are Inviting You to Illuminate Theirs

This Family Day (Monday, Feb.19) 34 families will be staying at RMH London and another 100 families will be visiting the RM Family in London's Children's Hospital.

You can bring fun, laughter and memories to RMH families this Family Day when you make a gift to Illuminate the House. We have a goal of raising $25,000! Your gift will help to provide the "behind the scenes" necessities that keep our House cozy for things like…
• A good night sleep in a cozy private bedroom- regenerating parents from many long days in hospital and sleepless nights
• A hot and refreshing shower to re-energize a tired parent
• Access to laundry to help refresh a favourite "blankie" or stuffy

Kyleigh's Family had RMH London to illuminate strength on their most difficult days…
"When I look back over the past year it feels like a dream. As if all the health issues Kyleigh had, and overcome were just terrible dreams. I then change her clothes or her shirt dips a little low. I see the scars from the I.V. pokes, the scars from her drainage, or the chest scar from her open heart surgery. When I see these, I see a fighter, I see a survivor, I see a life, and I see a warrior. When I see her smile and laugh, I hear her cry, squeal, talk and babble, I see the love of our family, friends, surgeons, doctors, and nurses. When she blows a kiss or gives a snuggle or hug, I feel the love of a community. Over the past year she has taught me what is important, what is worth fighting for and not to worry over the small things. The most important thing that Kyleigh has taught me is that scars are beautiful. Kyleigh is an active, sassy, happy, full of life 17 month old. She does nothing slowly and continues to surprise us daily. She is a gift we will be forever grateful for."
- Kristy, Brent and Kyleigh
How your donation makes a difference
$10 provides a House with a new book for the House library or a family with gift cards.

$25 provides a family breakfast before they head to the hospital

$177 provides a family with a bedroom for one night
Ronald McDonald Houses keep sick children close to their families and to the care they need to heal.
What We Do