151%
$0 remaining 0 days left
Alex Shaves for RMHCNL
Thursday July 26, 2018 at 7:00pm
to Thursday July 26, 2018 at 8:00pm
I'm raising $500 for families at the St-John's Ronald McDonald House.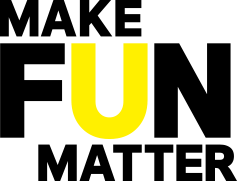 Come Support me!
I've been growing my hair for a while now. I wanted to grow it long enough to donate it toward making wigs for people who have lost their hair because of medical treatment. I also hope to do more good by fundraising for the Ronald McDonald House NL in memory of my cousin Abigail. Please support me in my efforts to help families who have to be away from home to visit the Janeway. Thank you.
How your donation makes a difference
$10 provides a House with a new book for the House library or a family with gift cards.

$25 provides a family breakfast before they head to the hospital

$177 provides a family with a bedroom for one night
Support the event
Thursday July 26, 2018 at 7:00pm
to Thursday July 26, 2018 at 8:00pm
RMHCNL
2 Rodes place
368-7564
Mount Pearl, Newfoundland and Labrador, A1N3B8
Canada
Ronald McDonald Houses keep sick children close to their families and to the care they need to heal.
What We Do