139%
$0 remaining 0 days left
Claire's ONEderland Birthday
Sunday December 30, 2018 at 2:30pm
to Sunday December 30, 2018 at 5:00pm
I'm raising $1,000 for families at the Hamilton Ronald McDonald House.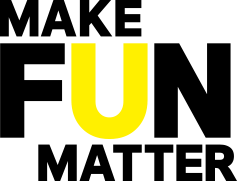 Come Support me!
Dear family and friends,

It has been one year since our family spent two weeks at Ronald McDonald House while Claire was at McMaster Children's Hospital. We are forever grateful to our friends, family and this charity for their support during the first few months of her life. RMH gave us a bed, food and a sense of home while trying to be close to Claire. The Meals that Heal program gave us the comfort and strength during this difficult time... and we would like to return this generosity to families experiencing similar circumstances today.

We are asking in lieu of gifts for Claire, that our family and friends donate to this charity. 100% of your donation is used to support RMH families.

There is also a "wish list" RMH puts out of items they need to keep families comfortable. If you would rather donate items- we are happy to deliver!
They currently need: fabric softener sheets, Lysol spray, plastic boot trays, Adult Slippers, muffin mix, brownie mix, cookie mix, baking decorations, cooking oil (veg, olive, canola), gift cards for parents and teens, large clear plastic totes with lids, honey. More items are posted weekly on their social media account.

Thank you in advance for supporting this amazing charity. Claire loves you all for your love and support (and so do we!)
How your donation makes a difference
$10 provides a House with a new book for the House library or a family with gift cards.

$25 provides a family breakfast before they head to the hospital

$177 provides a family with a bedroom for one night
Ronald McDonald Houses keep sick children close to their families and to the care they need to heal.
What We Do