12%
$8,716 remaining 0 days left
Ed's Fine Imports for Ronald McDonald Family Room at Markham Stouffville Hospital
I'm raising $10,000 for families at the Markham Ronald McDonald Family Room.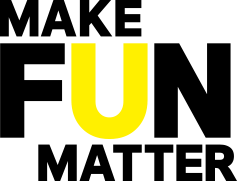 Come Support me!
When our 14 month old daughter was admitted to MSH last march due to having bacterial pneumonia we were devastated.
She had a running fever for 15 days and was miserable. We felt completely helpless watching her get poked and disturbed every hour on the hour for the 5 days we were in the hospital.
We could barely keep it together confined in a small room and not allowed to walk the halls with her due to the threat of spreading her sickness. You feel like the walls are closing in on you while you cant do anything but wait it out and pray your daughter recovers quickly.
My wife and I can honestly say RMHC center at MSH kept us sane. We took turns going in a few minutes a day to either catch up on some sleep, have a coffee, catch up on news etc. The space felt warm and inviting without the feeling like we were in a hospital. It was a beautiful inviting space. We wanted to help raise funds for RMHC so other families who may be going through similar situations can have a place that does feel like their "home-away-from home" while their child heals.
Please donate and help make a difference.
How your donation makes a difference
$10 provides a House with a new book for the House library or a family with gift cards.

$25 provides a family breakfast before they head to the hospital

$177 provides a family with a bedroom for one night
Ronald McDonald Houses keep sick children close to their families and to the care they need to heal.
What We Do