55%
$8,918 remaining 0 days left
Maritime Bike Tour in Memory and Honour of Rebecca Schofield
I'm raising $20,000 for families at the Halifax Ronald McDonald House.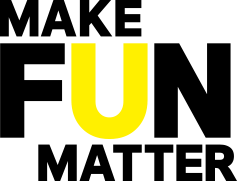 Come Support me!
This August I will embark on a two week, 1,700 km journey on my bike. To help you understand what would bring me on such an adventure we need to go back a few years…

I was nine years old when my parents and doctors told me I had cancer. Within a week, a portacath protruded from my chest, bone marrows and spinal taps replaced hockey practices, and blood work became the morning alarm. The crimson chemotherapy dripped into my body provoking hair loss, fatigue, and violent vomiting. Once an active boy, I could no longer walk without support and was held hostage to my bed while children played outside my window.

Had it not been for my family and healthcare team I would not have seen my tenth birthday. When a child is sick there is nothing they crave more than their family to provide a sense of normalcy and comfort in a time of turbulence. For many Maritime families, like mine, this would not be possible without Ronald McDonald House and the generosity of their donors.

Ronald McDonald House is a home away from home for families with a sick child in need of medical care. Last year, the Halifax Ronald McDonald House had 578 Maritime families stay at the house, and the Ronald McDonald Family Rooms at the IWK and Moncton Hospitals had 46,944 visits. The house has been a beacon of hope for residents of the past, present, and future and is why on August 18th, 2019 I will begin a 1,700km Maritime bike tour to raise funds in support of our house.

All funds raised through this tour will be donated in memory and honour of my housemate Rebecca Schofield and her #Beccatoldmeto movement. These donations will directly support programming and operational expenses at Ronald McDonald House Charities ® Atlantic
How your donation makes a difference
$10 provides a House with a new book for the House library or a family with gift cards.

$25 provides a family breakfast before they head to the hospital

$177 provides a family with a bedroom for one night
Ronald McDonald Houses keep sick children close to their families and to the care they need to heal.
What We Do