100%
$0 remaining 0 days left
DREW'S CREW CHALLENGE - Drew Doughty Ronald McDonald House AAA Invitational
I'm raising $20,000 for families at the London Ronald McDonald House.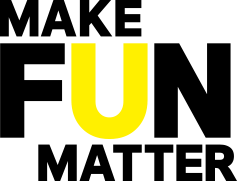 Come Support me!
THE BACKGROUND:
Ronald McDonald House Charities Southwestern Ontario (RMHC-SWO) provides a "home-away-from-home" for families with seriously ill children who are travelling far from home for medical care. The private bedrooms, homemade meals and family programming at RMH help families feel a sense of comfort and control while staying just steps from the hospital.

Tonight, at RMH London and RMH Windsor a total of 41 families will be sleeping steps away from their sick children, and over 100 families will be supported by our Family Room located in London Children's Hospital.

Because of you - family meals are shared, moments of giggles and laughter can be heard, extra cuddle time is had and families are able to spend more time together – a priceless gift.

THE CHALLENGE:
New to this year's tournament, participating teams are challenged to fundraise in support of keeping families close.

THE WINNING PRIZE:
The overall team with the most amount of money raised will win a team set of Warrior hockey sticks (one per player).

TO CONTRIBUTE:
Select the Team from the list below that you wish to support, and click the purple 'Donate' button. Remember to share your team link!
How your donation makes a difference
$10 provides a House with a new book for the House library or a family with gift cards.

$25 provides a family breakfast before they head to the hospital

$177 provides a family with a bedroom for one night
Ronald McDonald Houses keep sick children close to their families and to the care they need to heal.
What We Do