5%
$28,285 remaining 0 days left
LivingStrongMD
Friday October 11, 2019 at 7:00pm
I'm raising $30,000 for families at the Toronto Ronald McDonald House.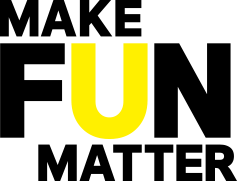 Come Support me!
LIVINGSTONGMD
In hopes of never-ending smiles, LivingStrongMD was created with a sole purpose in mind - to help alleviate suffering, promote happiness and pledge hope, for the children and their families at SickKids Hospital and RMHC Toronto during the Holiday Season.
BRITNEY, FOUNDER - I raise money in honour of my cousin, Michael - in hopes to help all children and their families to keep LivingStrong - with a message that hope does not always have to feel like it's been lost and that they are not alone.
I have, and will continue to do all that I can to spread smiles during the holiday season – a time when families need that ray of hope the most. I always want to keep the giving going, to keep hope alive for all other children and families.

Why Ronald McDonald House Charities Toronto?
To provide a "home away from home" for seriously ill children and their families to heal better.
When you donate to LivingStrongMD's page:
25% of your donation will go towards:
Child Life Offered by Certified Child Life Specialists
25% of your donation will go towards:
RMHC Toronto School
25% of your donation will go towards:
Annual Summer Camp running from July - August (10 weeks)
25% of your donation will go towards:
Family Stay - providing a gift of nights

Your donation keeps families with seriously ill children close to each other and the care they need during the Holiday Season.

Our 2018 goal was: $20,000
In 2018 we surpassed our goal, and the net proceeds that were donated to SickKids and RMHC Toronto were : $56,082.06
This year's goal is: $60,000
Let's fund their fight together!

Dream Bigger Gala, October 11th 2019

VISIT OUR WEBSITE: www.livingstrongmd.com
How your donation makes a difference
$10 provides a House with a new book for the House library or a family with gift cards.

$25 provides a family breakfast before they head to the hospital

$177 provides a family with a bedroom for one night
Support the event
Friday October 11, 2019 at 7:00pm
Le Tréport Banquet Hall in Mississauga
1075 Queensway East
Mississauga, Ontario, L4Y 4C1
Canada
Ronald McDonald Houses keep sick children close to their families and to the care they need to heal.
What We Do