203%
$0 remaining 0 days left
RCYC Paddlethon
Sunday August 18, 2019 at 10:00am
to Sunday August 18, 2019 at 2:00pm
I'm raising $10,000 for families at the Toronto Ronald McDonald House.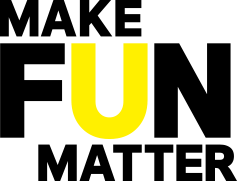 Come Support me!
Ronald McDonald House Charities (RMHC) Toronto encompasses a House for 81 families in downtown Toronto and seven Family Rooms in hospitals across the Greater Toronto Area and in Sudbury.

EVENT SUMMARY:
Please join me in this opportunity for RCYC Families to help Families staying at the RMH with seriously ill children undergoing treatment in Toronto.

Come paddle yourself around the South Island on anything that floats and raise money for RMHC Toronto. Click on 'Join This Fundraiser' below to sign up and set a fundraising goal to start raising money.

EVENT DETAILS:
- Sunday, August 18 at 10:00 AM
- Open to all RCYC Members (individually & families)
- Paddle around the South Island
- Free Thank You BBQ on the South Island at Noon
- 100% of all proceeds go to the Ronald McDonald House Toronto.
- Prizes for fastest, funniest, best dressed and others
- Limited number of Boats & Kayaks available to book from the Chandlery
- Open to RCYC Members of all ages

EVENT ORGANIZERS:
- Commodore, Jamie Keating
- Megan Long
- Doug Bullock
- Libby Bullock
- Ian Richardson
How your donation makes a difference
$10 provides a House with a new book for the House library or a family with gift cards.

$25 provides a family breakfast before they head to the hospital

$177 provides a family with a bedroom for one night
Support the event
Sunday August 18, 2019 at 10:00am
to Sunday August 18, 2019 at 2:00pm
Royal Canadian Yacht Club
141 St George St
Toronto, Ontario, M5R 2L8
Canada
Ronald McDonald Houses keep sick children close to their families and to the care they need to heal.
What We Do