Saint Mary's Huskies Men's Hockey Charity Challenge
I'm raising $2,017 for RMHC Canada.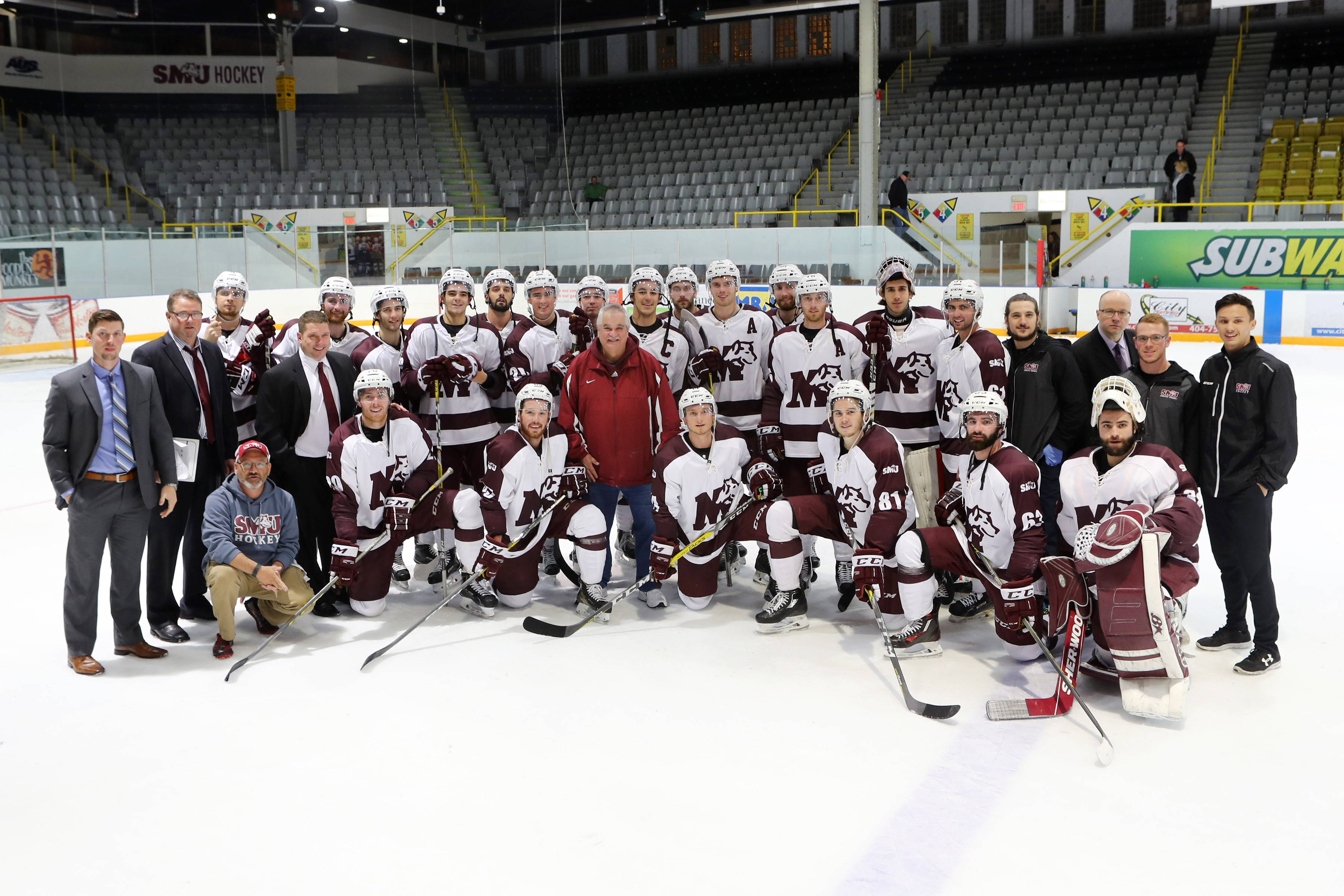 Ends: January 2, 2017
Our gratitude number represents the total of all our player's, coach's and staff's ages. The majority of us are away from home, so we appreciate the importance of keeping families close, especially when going through difficult times.
---
Donation History
December 20, 2016
Bronson B donated $25
December 20, 2016
Jeff M donated $50
December 20, 2016
Darren B donated $100
December 19, 2016
Jonah T donated $25
December 19, 2016
Sheridan B donated $50
December 19, 2016
Carl B donated $155
December 18, 2016
Hunter G donated $25
December 15, 2016
Ben D donated $25
December 15, 2016
Dyann d donated $50
December 15, 2016
John T donated $25
December 13, 2016
Steven S donated $25
December 12, 2016
Mickey F donated $25
December 11, 2016
Mike D donated $50
December 9, 2016
Marc T donated $25
December 9, 2016
Conor M donated $21
December 9, 2016
Bradley L donated $25
December 9, 2016
Noah Z donated $21
December 9, 2016
Taylor B donated $25
December 9, 2016
Anonymous donated $50
December 8, 2016
Bonnie G donated $25
December 8, 2016
Pat A donated $100
December 8, 2016
Cole C donated $38
December 8, 2016
Alex C donated $25
December 8, 2016
JD Fines a donated $68
December 8, 2016
Ron A donated $50
December 8, 2016
Wally B donated $69
December 8, 2016
Tyler N donated $43
December 8, 2016
Chad N donated $46
December 8, 2016
Eric R donated $21
December 8, 2016
Robert M donated $42
December 8, 2016
Dave Z donated $25
December 8, 2016
Adam B donated $25
December 8, 2016
Della G donated $25
December 8, 2016
Dexter G donated $25
December 8, 2016
Scott M donated $25
December 7, 2016
Janice P donated $50
December 7, 2016
Calder B donated $25
December 7, 2016
Anthony R donated $22
December 7, 2016
Josh D donated $25
December 7, 2016
Jim D donated $25
December 7, 2016
Crossfire Compression Ltd donated $100
December 7, 2016
Stephen G donated $25
December 7, 2016
Tom L donated $50
December 6, 2016
Francis M donated $25
December 6, 2016
Kurt S donated $50
December 6, 2016
Ryan H donated $25
December 6, 2016
Trevor S donated $155
December 5, 2016
Alex C donated $24
December 5, 2016
Kevin D donated $50