I'm raising $2,398 for RMHC Canada.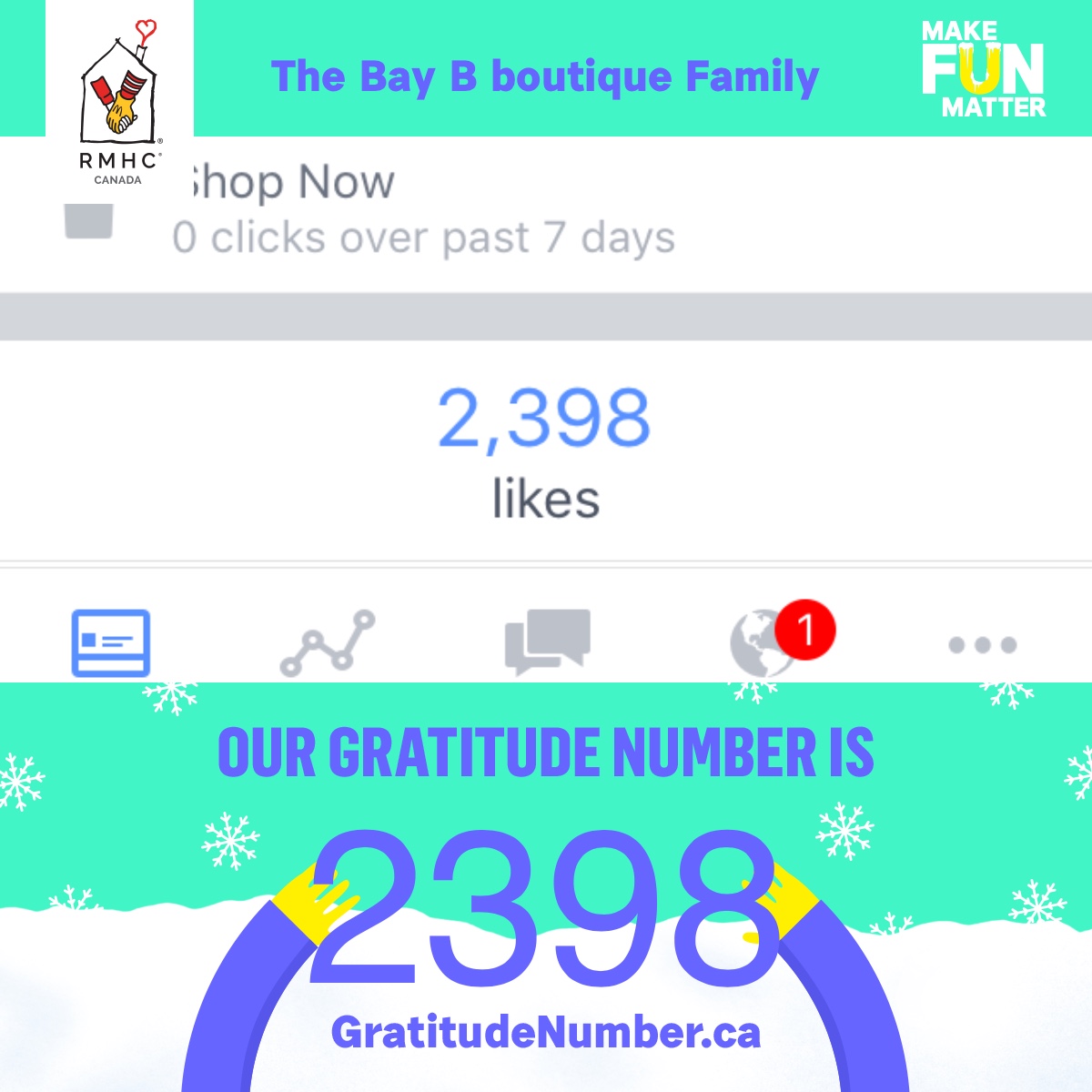 Ends: December 25, 2016
Bay b boutique has had the privilege of forming quite the family/community bond over this past year! Our gratitude number reflects that bond. Our graditude number is the number of friends "likes" we've gained over this past year! Without your support, we'd crumble. The Ronald Macdonald house is all about "family" support. Giving families the opportunity to be close and support their loved ones that are hospitalized during difficult times. We are truly passionate about family support and believe that the best thing we can do is to donate to Ronald Macdonald house and show our support when sometimes things seem to be crumbling.
---
Donation History
December 2, 2016
Kelsey H donated $25
December 1, 2016
Stephen M donated $50
December 1, 2016
Albert K donated $25
December 1, 2016
Linda T donated $25
November 30, 2016
Shannon L donated $10
November 30, 2016
Lara B donated $25