The Campbell-Pascall Family's Gratitude Number
I'm raising $96 for RMHC Canada.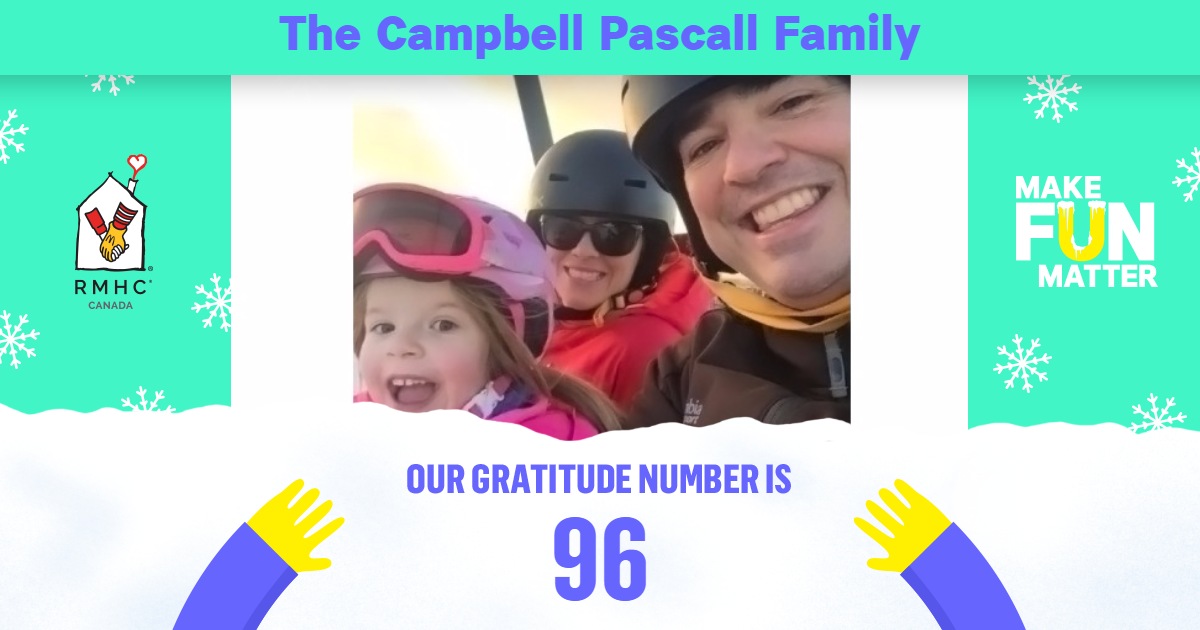 Ends: December 31, 2016
Our Gratitude Number is all our ages added up. Our gratitude helps families stay together at a Ronald McDonald House close to the care their sick child needs. Our family is so grateful to be together during the holidays. We're sharing our gratitude so that more families can spend the holidays together and close to their sick child. Help us support Ronald McDonald House families this season by sharing your gratitude number at www.gratitudenumber.ca We all add up!
---
Donation History
December 21, 2016
Cheryl O donated $50
December 21, 2016
Cheryl O donated $50
December 13, 2016
Judy P donated $25
December 12, 2016
Anonymous donated $96