King's Gaming Club: Dungeons and Dragons for Charity
I'm raising $1,000 for RMHC Canada.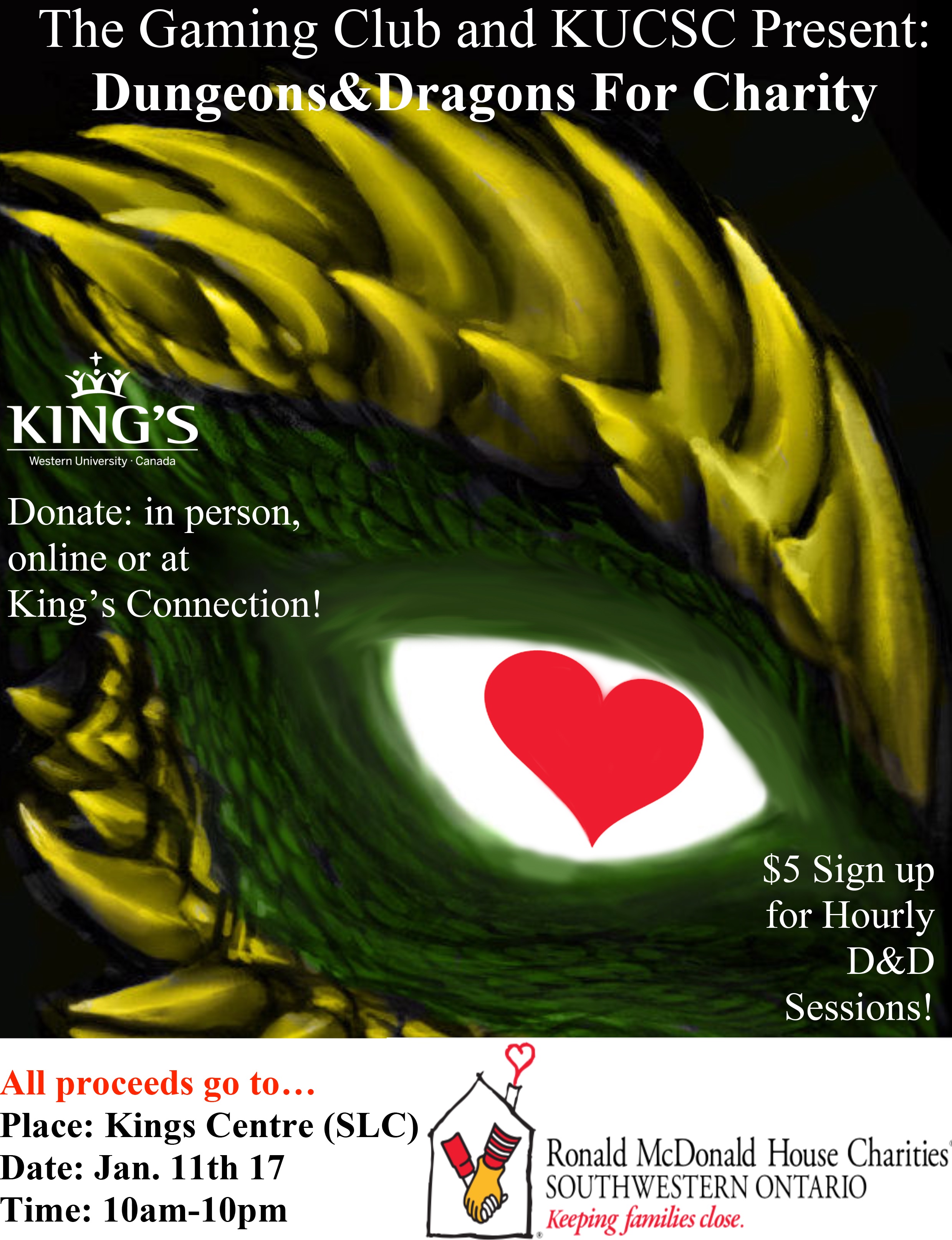 Ends: January 12, 2017
The Gaming Club at King's University College aims to help University students remember the fun parts of University amongst all the stress. For this reason, we feel a bit of kinship to the Ronald McDonald House Charities which provide families with comfort during the worst times, and the opportunity to have some new best times while in the House. Our executive team has a personal tie to the RMH London and we can't wait to see how even Dungeons and Dragons helps families living in their London home away from home.
Event Details
January 11, 2017 | 10:00 am
266 Epworth Ave.
London ON N6A 2M3
Canada