I'm raising $100 for RMHC Canada.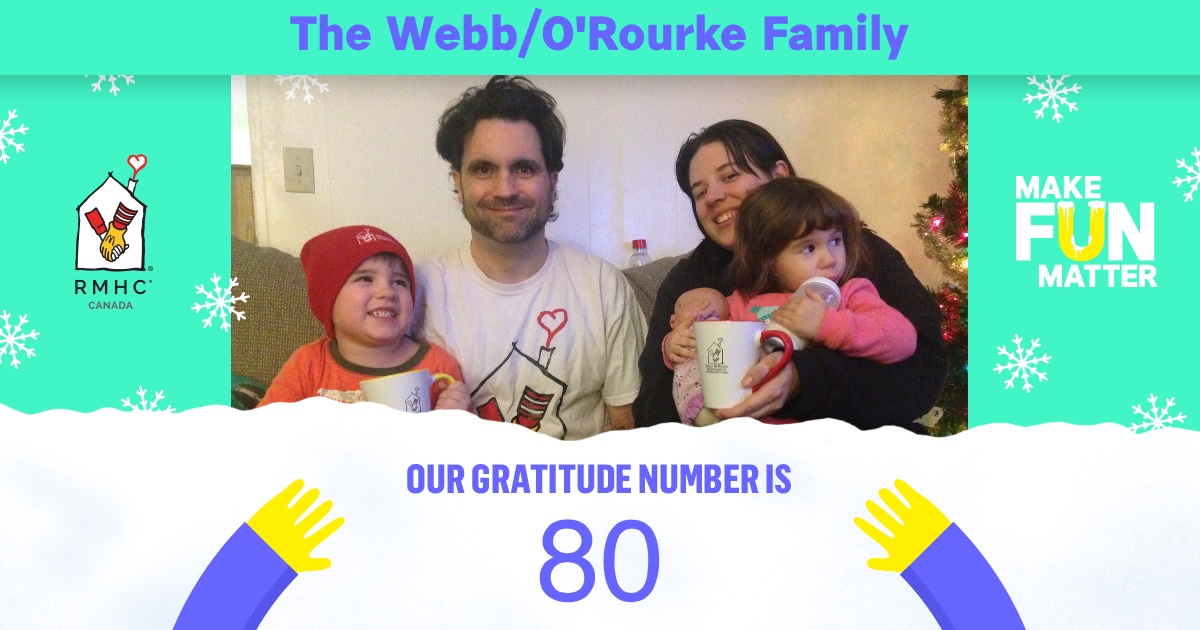 Ends: January 15, 2017
When our Patrick was born he was born with pneumonia and sent to London to the chwo pccu. We spent 2 weeks in rmhc. When I left I never dreamed I would be back. Yet almost 5 years later Patrick was sick again and back in London pccu and again I was back in rmhc. Spent only a week but it is the best place to be so I was near my son. Although I don't want to be back there I know never say never.
---
Donation History
January 11, 2017
Anonymous donated $50
January 8, 2017
Michelle O donated $25
January 7, 2017
Bernadette M donated $50
January 7, 2017
Jennifer R donated $25
January 6, 2017
Anonymous donated $500
January 5, 2017
Anonymous donated $25
January 5, 2017
Blaine K donated $25
January 3, 2017
Anonymous donated $10
January 3, 2017
Brenda W donated $25
January 3, 2017
Anonymous donated $25
January 1, 2017
Alex F donated $15
December 20, 2016
Anonymous donated $10