The E&P Smith Family Thirty-One Fundraiser
I'm raising $1,000 for RMHC Canada.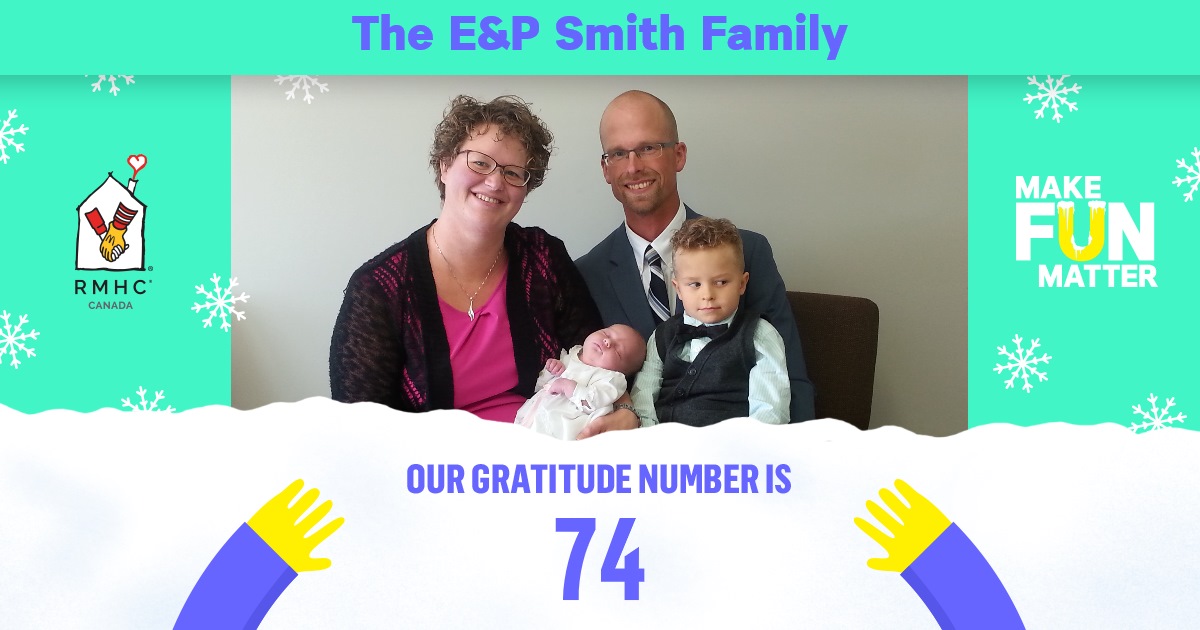 Ends: March 31, 2017
When Mark was sick, our home was no longer the house we lived in. His bedroom was not the cute nursery we had prepared in our house. His bed was not the crib that we had put together, tucked blankets into and made ready. Our home was him. If he was in the ICU, our home was the ICU. If Mark was in the ward room, our home was the ward room. How was this possible? Ronald McDonald Homes, became our home. In the first year of Mark's life, we spent 148 nights in a Ronald McDonald home. And yes, to us it is a Ronald McDonald HOME, not just a house.
---
Donation History
March 29, 2017
George J donated $250
March 27, 2017
PatriciaEric S donated $565
March 27, 2017
Willem S donated $250