I'm raising $1,500 for RMHC Canada.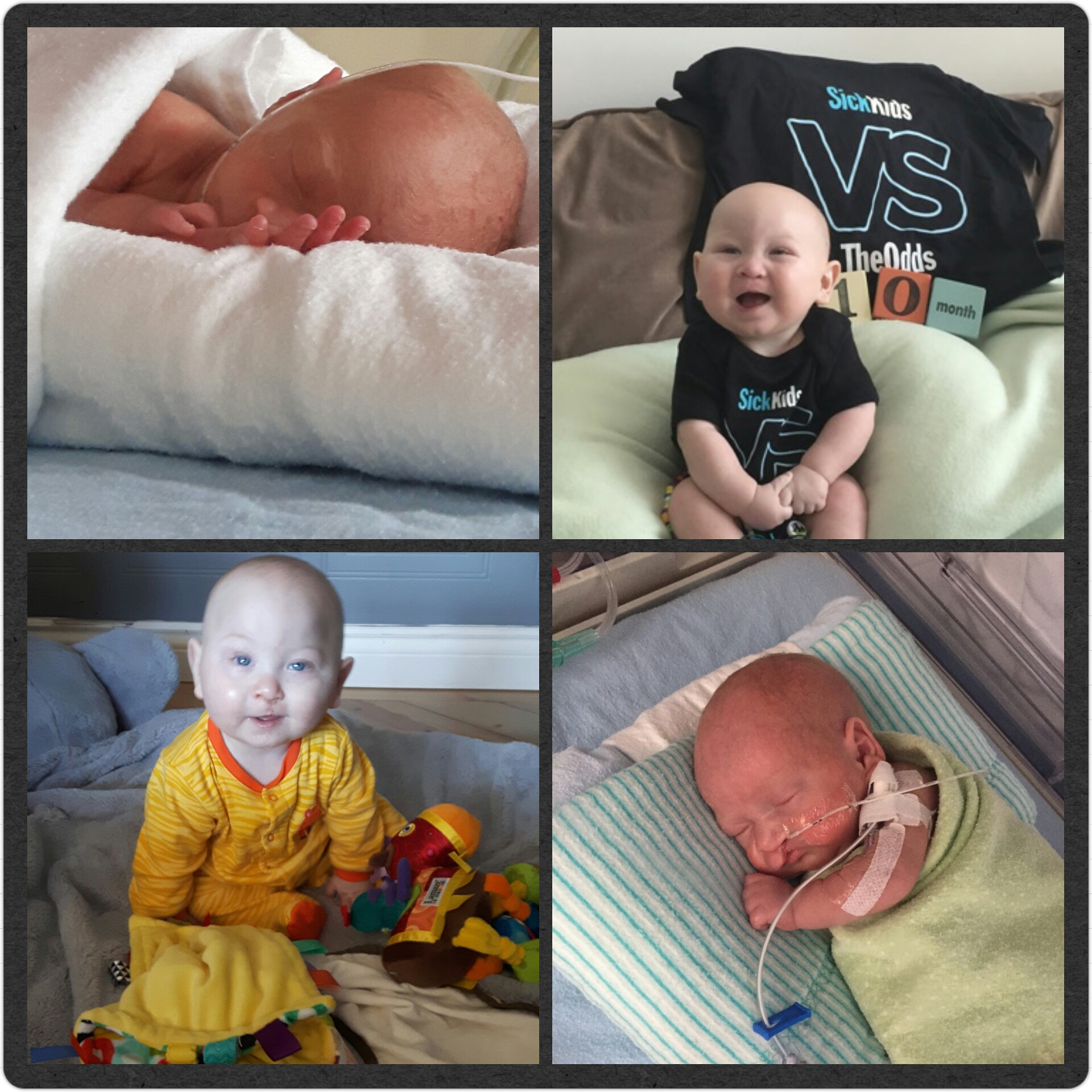 Ends: April 30, 2017
Lincoln was born on April 2nd at 29 weeks and 1 day I never knew how important the Ronald McDonald house Toronto would become and how it would turn into my home away from home. Lincoln was in the hospital from April 2nd 2016 until he was discharged on November 15th 2016, during his time in the hospital at Sick Kids I was fortunate enough to stay at the Ronald McDonald house for a total of 228 days which kept me close to Lincoln during his recovery. In honor of Lincoln's 1st birthday we are trying to give back to a wonderful organization. In lue of a gifts for Lincoln please make a donation to Lincoln's fundraiser page. This will allow us to give back to the house and pay it forward to so many other families staying at the Ronald McDonald house. Thank you for your donation Lincoln Kristina & Doug.
---
Donation History
April 30, 2017
Doug W donated $300
April 30, 2017
Doug W donated $300
April 30, 2017
Doug W donated $300
April 30, 2017
Doug W donated $300
April 15, 2017
Amy L donated $20
April 5, 2017
Gord W donated $500
April 4, 2017
BryanDiane C donated $100
April 4, 2017
Jennifer T donated $100
April 2, 2017
John E donated $100
April 2, 2017
Anonymous donated $25
April 2, 2017
Marina G donated $50
April 2, 2017
Brooke F donated $50
April 2, 2017
Bonnie B donated $50
April 2, 2017
IanandIrene G donated $100
April 2, 2017
KimandDeney O donated $200
April 2, 2017
Anonymous donated $25
April 2, 2017
RyanLeah C donated $100
April 1, 2017
Merry-Anne S donated $50
April 1, 2017
Bruce E donated $100
April 1, 2017
Millie M donated $25
April 1, 2017
The M donated $100
March 31, 2017
EdLois D donated $75
March 31, 2017
EdLois D donated $25
March 31, 2017
Mary G donated $25
March 31, 2017
Lisa H donated $177
March 31, 2017
Lisa J donated $40
March 31, 2017
Loretta P donated $25
March 30, 2017
Pam B donated $100
March 30, 2017
Katie M donated $200
March 30, 2017
Kim F donated $50
March 30, 2017
Samantha B donated $35
March 30, 2017
Pauline L donated $50
March 30, 2017
RuthAnn T donated $25
March 27, 2017
Connie S donated $50
March 27, 2017
Brandy M donated $25
March 27, 2017
Samantha S donated $25
March 27, 2017
Anonymous donated $100