McHappy Day ALL YOU CAN EAT hamburger eating contest
I'm raising $500 for RMHC Canada.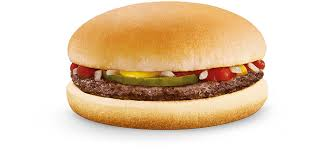 Ends: April 29, 2017
together with your support on McHappy Day we can help children's charities in your community; like helping over 30,000 Canadian families each year stay close to their sick child at Ronald McDonald Houses. 2017 will mark the 24th year we celebrate McHappy Day in our restaurants. With a Market goal from 9 Restaurants to raise $80,000 we are pulling out all the fun and exciting activities to bring our guests in the fundraising efforts. Saturday April 29th we will be hosting a ALL YOU CAN EAT hamburger eating contest! Contestants pay a $25 registration fee (this covers the cost of the hamburgers) - contestants then ask friends, families and co-workers to sponsor them with all donations raised going towards McHappy Day fundraising efforts.