I'm raising $2,000 for RMHC Canada.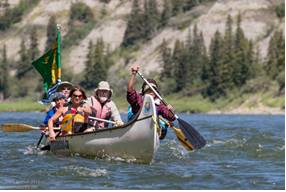 Ends: September 30, 2017
Gift a Night for one family at RMH BC by raising $75 and join us for a fun canoe ride! Fort Langley Canoe Club has kindly agreed to support this fundraiser by donating the use of 3 voyager canoes and experienced personnel to assure safety, canoe education and fun for all participants. 18 spots are available! Please contact Martin at mgrund@rmhbc.ca or text at 604 312-4818 if you would like to attend this fun day!
---
Donation History
September 29, 2017
Debbie C donated $75
September 27, 2017
Carol D donated $50
September 25, 2017
Anonymous donated $20
September 25, 2017
Anonymous donated $20
September 24, 2017
Anonymous donated $50
September 22, 2017
Esther M donated $25
September 21, 2017
Marie-Louise B donated $150