Bell Family's Love For Danny Fundraiser
I'm raising $400 for RMHC Canada.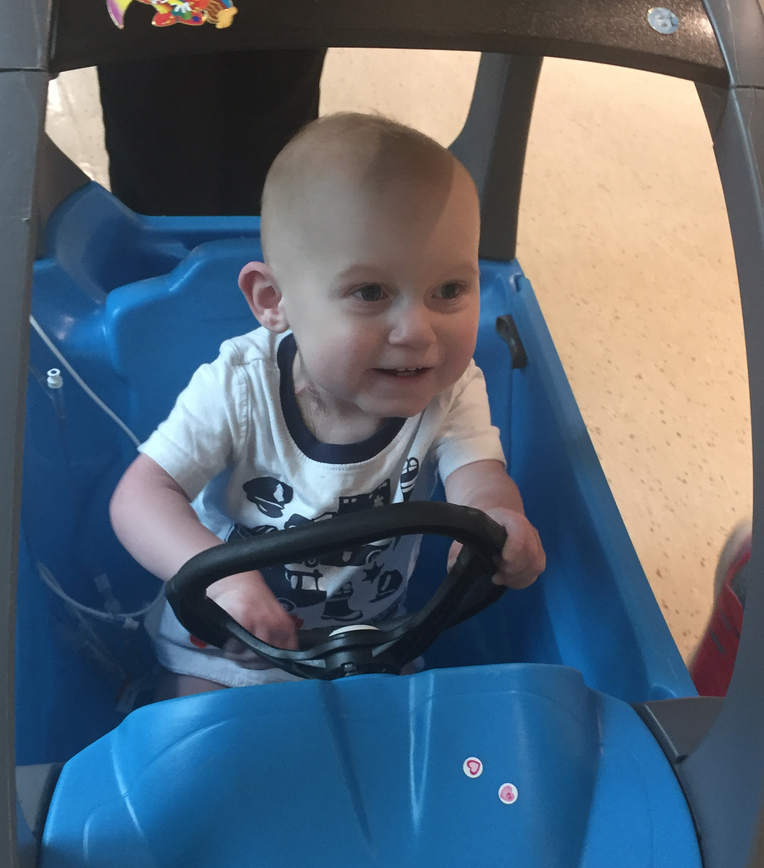 Ends: August 10, 2017
Help us make a donation in Danny's honour to the Ronald McDonald Family Room at Sick Kid's hospital. Danny just loves blowing kisses and saying hi to everyone he sees. In honour of Danny's innate kindness, please help us make a difference for all the children and families (Danny included) who must stay at the hospital while they are receiving treatment for serious conditions.
---
Donation History
August 9, 2017
Anonymous donated $25
August 7, 2017
Connnie W donated $177
August 7, 2017
Anonymous donated $20
August 7, 2017
Emilie M donated $60
August 6, 2017
Nancy C donated $50
August 5, 2017
Michel R donated $50
August 5, 2017
Colombe H donated $50
August 4, 2017
Jacques R donated $50
August 4, 2017
Anonymous donated $100
August 3, 2017
Richard K donated $50
July 31, 2017
Susy K donated $143
July 29, 2017
Karen K donated $177
July 28, 2017
Kirby S donated $50
July 28, 2017
Sharon B donated $100