Superhero Hannah is Raising money! Bradley Bunch 92!
I'm raising $5,000 for RMHC Canada.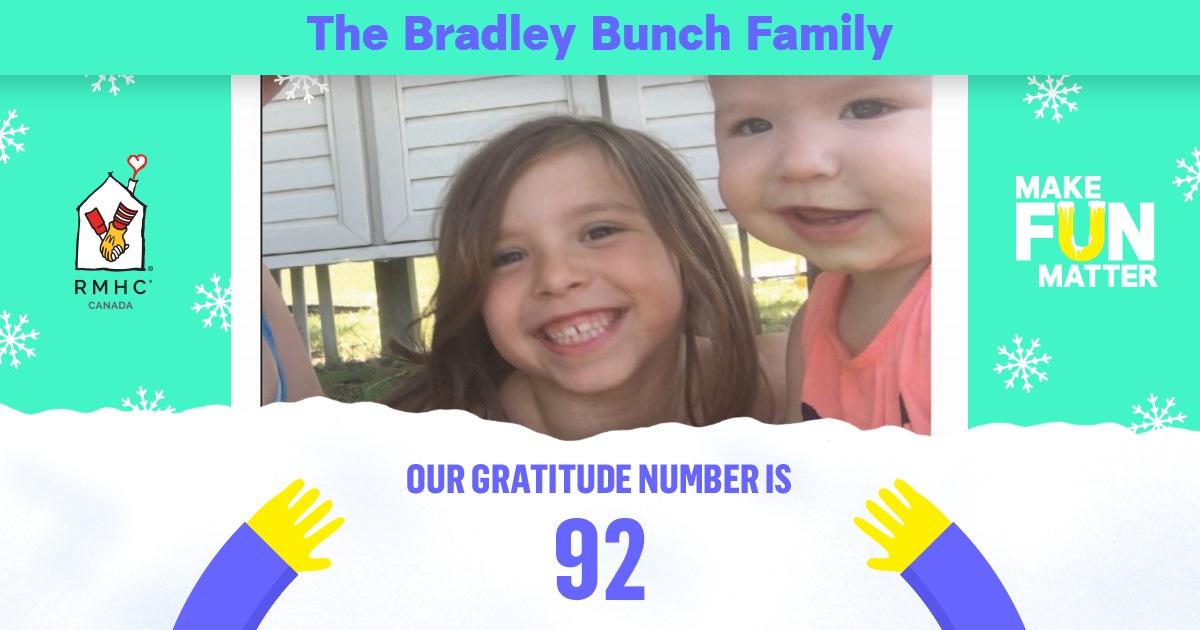 Ends: October 28, 2017
Hannah wants to help. She wants to help her friends and she wants to help the families from Grande Prairie and the Peace Country with a safe place to stay when their kid is sick or seriously injured. She know the value in helping and this is what she can do to help! Hannah wants you to "Show me the MONEY!"
---
Donation History
October 29, 2017
Anonymous donated $25
October 27, 2017
Anonymous donated $55
October 25, 2017
Kyle M donated $25
October 25, 2017
Suzanne B donated $50
October 25, 2017
Kelly B donated $177
October 16, 2017
Shirley M donated $25
October 13, 2017
Anonymous donated $25.01
October 13, 2017
Anonymous donated $0.56
October 13, 2017
Anonymous donated $4.02
October 13, 2017
Anonymous donated $2.05
October 13, 2017
Anonymous donated $1.01
October 12, 2017
Colin B donated $25
October 12, 2017
Anonymous donated $25
August 18, 2017
Andrea M donated $25
August 1, 2017
Melissa D donated $177