Alex and Nate's Superhero Fundraiser
I'm raising $1,000 for RMHC Canada.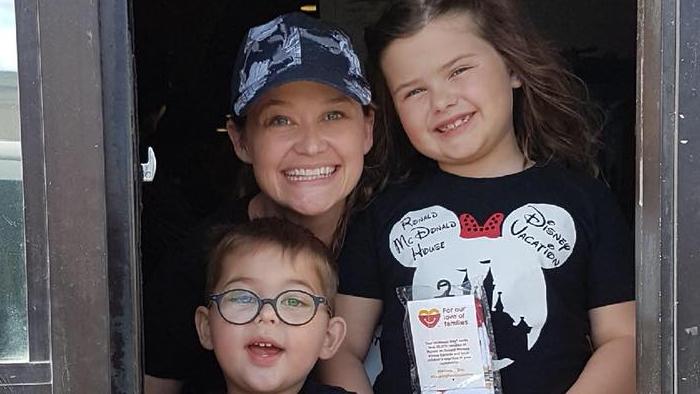 Ends: October 25, 2018
Our family has used the Ronald McDonald House many times since my son Nate was born with a prenatal stroke. We have leaned on the house and their generosity in the hardest times of our lives. Last year we had the amazing opportunity of winning the fundraiser, so this year we want to give back. We are looking for your help! Please donate what you can so we can win and give our prize to another deserving family or a child with medical issues.
---
Donation History
October 25, 2018
Donna C donated $25
October 25, 2018
Terri D donated $25
October 25, 2018
Rachelle V donated $60
October 24, 2018
Erin C donated $723
October 23, 2018
Gwenda J donated $15
October 23, 2018
MaryVerna S donated $25
October 23, 2018
Tara P donated $50
October 23, 2018
Jen T donated $15
October 23, 2018
Mylene M donated $25
October 23, 2018
Lisa M donated $50
October 23, 2018
Rachel S donated $25
October 17, 2018
Raye H donated $100
September 30, 2018
Terri R donated $50
September 22, 2018
Mark C donated $100
September 22, 2018
Rosalind S donated $50
September 16, 2018
Simone D donated $25
September 8, 2018
Patricia C donated $25
September 7, 2018
Adam C donated $60
September 7, 2018
LeonardandCynthia C donated $50
September 7, 2018
Emerson C donated $100
August 23, 2018
Alex P donated $50
August 23, 2018
Chantel N donated $100
August 22, 2018
Danielle W donated $100
August 22, 2018
Justin S donated $100
August 22, 2018
Rachel S donated $25
August 22, 2018
Erin C donated $50