Chloe's Cardiac Memorial tournament
I'm raising $3,000 for RMHC Canada.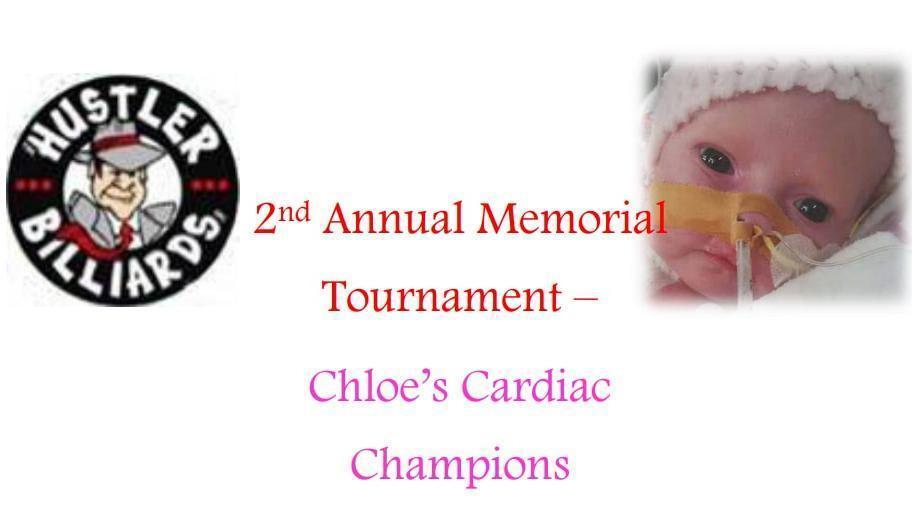 Ends: October 26, 2018
On October 20th, 2018, we will be having our 2nd annual Chloe Marilyn Hanna memorial Pool Tournament. The event will be held at Hustler Billiards, London Ontario. Our goal is $6500 (combined monetary and wish list donations) - All proceeds will be going to the Ronald McDonald House Charities Southwestern Ontario (RHMC-SWO). The RMH Charities provide so much for people, and I am one of MANY families that had to / have to travel out of town for a child's treatment. Whether it be cardiac, neurological, cancer treatments, pre-mature births, the list goes on, but regardless of the reason, having RMH there makes things a bit easier and provides support when you need it the most. Please help me help other families stay together!
---
Donation History
October 23, 2018
Heather K donated $50
October 21, 2018
Terri P donated $75
October 18, 2018
Carole K donated $50
October 17, 2018
Patti M donated $50
October 17, 2018
Natalie H donated $25