Jackson Family's Bowling Benefit for RMHC-SWO
I'm raising $98 for RMHC Canada.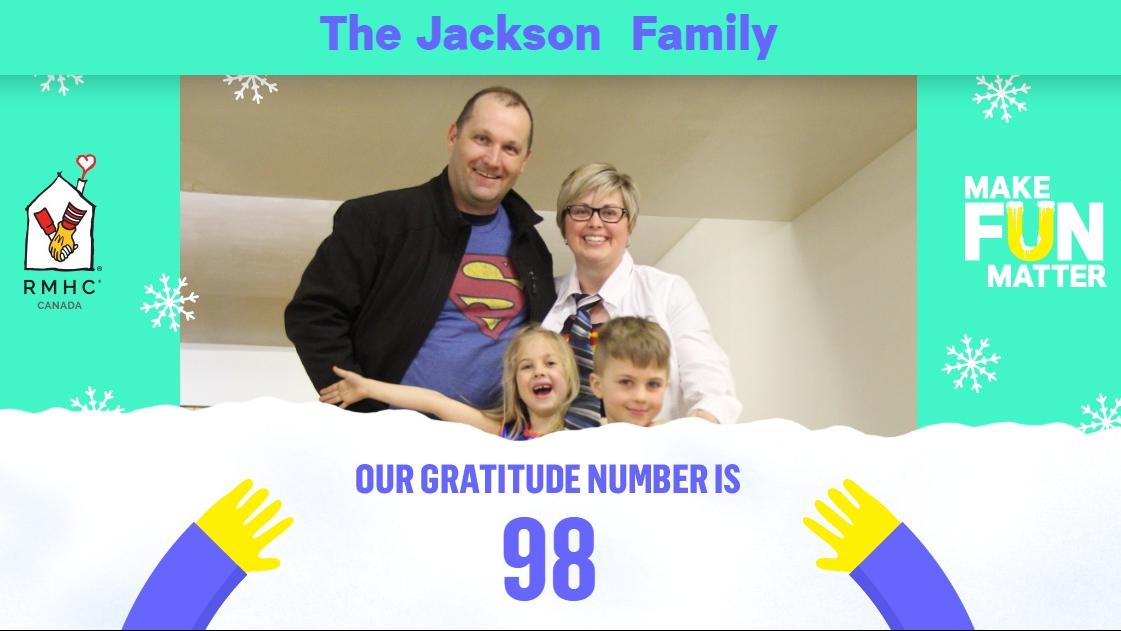 Ends: March 29, 2019
In 2009 as first time parents we were able to stay at RMH-London. Our daughter was in the Pediatric Critical Care Unit and our son stayed at RMH with us. The staff and volunteers were very kind and willing to help out in any way they could. Meals, snacks, laundry facilities, a warm bath for our newborn son and even a stroller were available to us. All of the kindness and support received during a difficult time has inspired us to give back. Over the past 10 years we have supported RMHC-SWO programs and our twins enjoy hosting lemonade stands in the summer. This year to commemorate 10 years since our stay, we are hosting a bowling benefit that we are happy to say is Sold Out! Thank you for also supporting RMHC-SWO through this online donation platform.
---
Donation History
March 31, 2019
Anonymous donated $51
March 29, 2019
Crystal G donated $27
March 29, 2019
Amy L donated $27
March 29, 2019
Kelly A donated $51
March 29, 2019
MarkSheaGracieJack V donated $51
March 28, 2019
RachelLee H donated $27
March 28, 2019
Andrea T donated $51
March 27, 2019
Terry M donated $27
March 27, 2019
Anonymous donated $27
March 27, 2019
Jason D donated $100
March 27, 2019
Cathy A donated $124
March 27, 2019
Fletcher H donated $100
March 27, 2019
Sarah R donated $27
March 27, 2019
Sarah R donated $27
March 27, 2019
Laurie N donated $27
March 27, 2019
Sharon J donated $51
March 21, 2019
Sara M donated $51
March 21, 2019
Cheryl C donated $51
March 20, 2019
Linda C donated $27
March 20, 2019
Alison R donated $27
February 27, 2019
Jillian K donated $51
February 27, 2019
Laurie B donated $51
February 26, 2019
Lindsay O donated $51
February 26, 2019
Erica R donated $25
February 26, 2019
Marnie B donated $27
February 19, 2019
Anonymous donated $5
February 13, 2019
Shanon M donated $60
February 11, 2019
Lindsey S donated $124