News Breakers run The Relay
I'm raising $500 for RMHC Canada.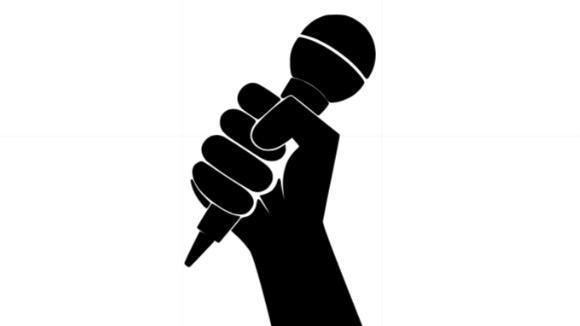 Ends: October 21, 2018
We have all reported on RMHC's House Within a Hospital @ Met (its the only one of its kind in Canada, btw). But it wasn't until 2 of us were helped by this charity; till we became "the people factor" so to speak; that we realized how incredible it is and what a vital part of our community it can be. So, please help us spread the word. In return, we'll each run 1 leg each of the 26 mile Detroit Marathon. News Breakers Assemble!
---
Donation History
October 22, 2018
Jeramie C donated $25
October 22, 2018
Anonymous donated $25
October 22, 2018
Alana H donated $25
October 22, 2018
Tyson B donated $100
October 22, 2018
Rich-Hannah G donated $50
October 22, 2018
Anonymous donated $50
October 21, 2018
Christine M donated $35
October 21, 2018
Alice F donated $25
October 21, 2018
Rhys Trenhaile donated $25
October 21, 2018
Jennifer M donated $50
October 21, 2018
Phan L donated $25
October 21, 2018
M S donated $50
October 20, 2018
Marko B donated $200
October 20, 2018
Nancy G donated $25
October 20, 2018
Kristylee L donated $25
October 20, 2018
Monica C donated $50
October 19, 2018
Technoline Ind. Svc. Ltd. donated $100
October 19, 2018
John L donated $25
October 19, 2018
Cathy E donated $50
October 19, 2018
Jackie W donated $25
October 19, 2018
Anonymous donated $50
October 19, 2018
Manny P donated $50
October 19, 2018
Kelly O donated $25
October 18, 2018
Maryann B donated $100
October 18, 2018
Monica B donated $50
October 18, 2018
Ralph M donated $25
October 18, 2018
Chris C donated $25
October 18, 2018
Teresinha M donated $25
October 18, 2018
Kim U donated $75
October 18, 2018
Lori J donated $100
October 18, 2018
Southern Ontario Newsmedia Guild SONG - Unifor Local 87-M donated $250
October 18, 2018
Gordon K donated $25
October 17, 2018
Jennifer D donated $25
October 17, 2018
JudyandKeith S donated $25
October 17, 2018
LeonardJanine C donated $25
October 17, 2018
BrendaandDon B donated $50
October 17, 2018
Peter B donated $25
October 16, 2018
Susan S donated $25
October 16, 2018
BruceBeth K donated $50
October 16, 2018
Doug P donated $50
October 16, 2018
Lisa C donated $25
October 15, 2018
Chad M donated $100
October 15, 2018
McGregor F donated $50
October 14, 2018
Sharon M donated $50
October 13, 2018
Jenifer P donated $25
October 10, 2018
A T donated $100
August 10, 2018
Robert G donated $30