I'm raising $1,000 for RMHC Canada.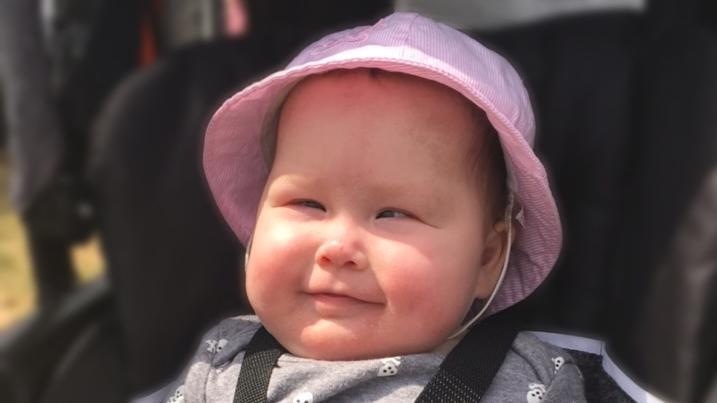 Ends: August 18, 2018
Payton was born on August 18 2017 with complications, she was intubated right away and was flown via air ambulance to CHEO. The team of doctors discovered when she was 10 days old that she had a Double aortic arch that created a vascular ring around her trachea witch caused her to not be able to breath on her own, she would need heart surgery to remove one aorta. August 30 2017 we laid her in the arms of a very skilled cardiologist to preform her surgery. Payton had 4 unsuccessful extubations, due to her trachea being floppy where that vascular ring was. Finally the 5th attempt was successful and she was placed on CPAP immediately to stent her airway open. They then discovers that she had tracheobroncomalacia, she also had a gastronomic tube placed so we could get home faster. After 5 long months of hospital stay we were discharged but to remain at the RMH in Ottawa for a month, we stayed at the RMH for a total of 5 months. The RMH helped my family be together in a home setting and remain close to Payton witch was a blessing, there aren't enough words to describe how greatful we were to have a home away from home, cook home made meals and make friends along the way who could relate to our situation. This is why for Payton's first birthday we are doing this fundraiser to show how greatful we are for RMH. So please let's come together one more time and make this fundraiser a success!
Event Details
August 11, 2018 | 12:00 pm
8 Young st
Foleyet ON P0M 1T0
Canada
---
Donation History
August 10, 2018
Kelly M donated $50
July 16, 2018
Estelle Y donated $25
July 10, 2018
Marge A donated $50
July 5, 2018
Stacey V donated $25
June 24, 2018
Andrea J donated $20