I'm raising $250 for RMHC Canada.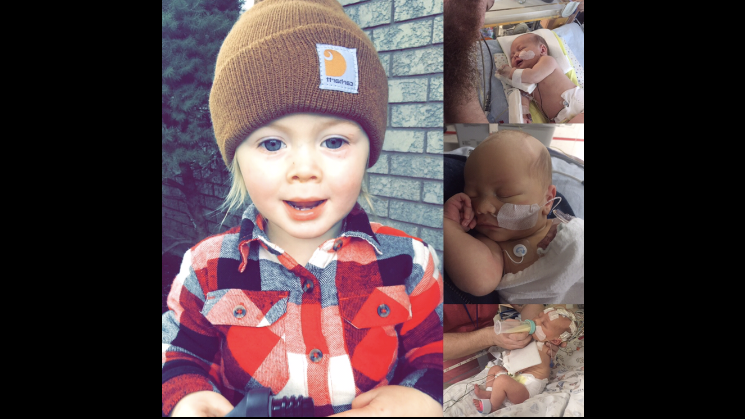 Ends: November 12, 2018
Two years ago we were facing the unimaginable; our sweet, newborn baby boy was sick. At a day and a half old we were told that the next step would be to call Sick Kids and have a transfer team ( who were amazing) come and pick him up. Every emotion was running through us, we were scared, devestated, heartbroken, helpless but also filled with joy and love. We were completely unprepared, but thankful to have the support of friends, family and the Ronald McDonald House. Every year for Tyr's birthday we have made it a tradition to fundraise for the Ronald McDonald House to say thank you and give back to other families who are also dealing with the unimaginable, a sick or injured child. Thank you to everyone who is able to contribute in honour of Tyr's birthday to a cause that is very near and dear to our hearts!
---
Donation History
October 31, 2018
Krista R donated $25
October 19, 2018
colleen p donated $50
October 18, 2018
Rob H donated $50
October 18, 2018
Dianne L donated $25
October 16, 2018
Kimberly A donated $25
October 15, 2018
Shirley B donated $100
October 15, 2018
Holly D donated $100
October 14, 2018
Susan R donated $25
October 14, 2018
Cathie A donated $50
October 11, 2018
Carrie B donated $100
October 11, 2018
Andrea D donated $15
October 11, 2018
Kelly S donated $25