I'm raising $200 for RMHC Toronto.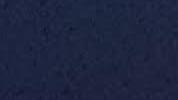 Ends: March 21, 2020
Not so long ago, I had an acquaintance from the Maritimes whose young daughter was undergoing treatment for Leukemia at Sick Kids Hospital. Before then, I had heard of RMHC but had no idea what it really was. This family, while working class, was not well off and certainly could not have afforded airfare to Toronto on top of months of lodging in the city. Without Ronald McDonald House their young daughter, fighting what would become a terminal illness, would not have had all of her family by her side in her final months. I'm fortunate enough to live in a city with world class health care but the majority of my family are like the ones I described above. Our donation is for those don't have the same luxury.
---
Donation History
February 26, 2020
Kristina A donated $51
February 26, 2020
Nicole O donated $27