I'm raising $10,000 for RMHC Canada.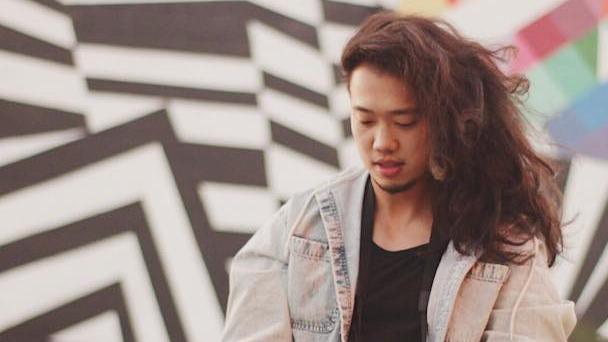 Ends: December 16, 2019
I've been thinking about cutting my hair for a long time. I have finally summoned the courage to act on it. This will make it official. I have partnered with RMHC to raise ten thousand (10000) dollars or more for this luscious mop. With the holidays coming up, we all know how stressful it can be with sudden expenses (medical bills, etc). So hopefully we can help as many families as we can through this holiday!
---
Donation History
December 18, 2019
Scott S donated $100
December 18, 2019
Sean F donated $150
December 15, 2019
Jon V donated $51
December 14, 2019
Johnny L donated $27
December 14, 2019
Gemma B donated $30
December 13, 2019
Jay G donated $51
December 13, 2019
Marc R donated $100
December 13, 2019
Anonymous donated $27
December 10, 2019
Alan F donated $50
December 10, 2019
Lang D donated $150
December 9, 2019
Anonymous donated $30
December 8, 2019
Peak Health & Performance donated $51
December 8, 2019
Anonymous donated $27
December 5, 2019
Lance F donated $51
December 1, 2019
Anonymous donated $200
November 30, 2019
Steve P donated $50
November 25, 2019
Daryl C donated $51
November 21, 2019
Anonymous donated $50
November 19, 2019
Antoinette Q donated $200
November 17, 2019
Irene B donated $51
November 15, 2019
Jim M donated $27
November 13, 2019
Kevin N donated $27
November 13, 2019
Rebecca A donated $51
November 7, 2019
Barbie-Siu J donated $100
November 3, 2019
Rod C donated $100
October 31, 2019
Michele P donated $100
October 28, 2019
Anonymous donated $51
October 28, 2019
Wayne T donated $30
October 27, 2019
Karen N donated $124
October 25, 2019
Allan H donated $20
October 25, 2019
Trisha T donated $27
October 25, 2019
Ariah N donated $51
October 25, 2019
Mackenzie P donated $51
October 25, 2019
Kristin B donated $27
October 25, 2019
Amanda L donated $27
October 24, 2019
Lauren D donated $51
October 24, 2019
Donald M donated $20
October 23, 2019
Anonymous donated $27
October 23, 2019
Brittany C donated $51
October 23, 2019
Susan P donated $54
October 22, 2019
Wendy T donated $124
October 22, 2019
Dennis Le - 2123312 Alberta LTD donated $51
October 22, 2019
Leslie L donated $51
October 21, 2019
Maggie W donated $50
October 17, 2019
Devin W donated $27
October 17, 2019
Vô Kitchen & Bar donated $150
October 16, 2019
Kelven P donated $27
October 14, 2019
Kari R donated $100
October 14, 2019
Zach B donated $27
October 14, 2019
TiffanyAndJolie L donated $51
October 14, 2019
Cindy T donated $50
October 14, 2019
Nicole C donated $27
October 14, 2019
Derek S donated $27