Raheem's 12 Days of Giving
I'm raising $3,000 for RMHC Canada.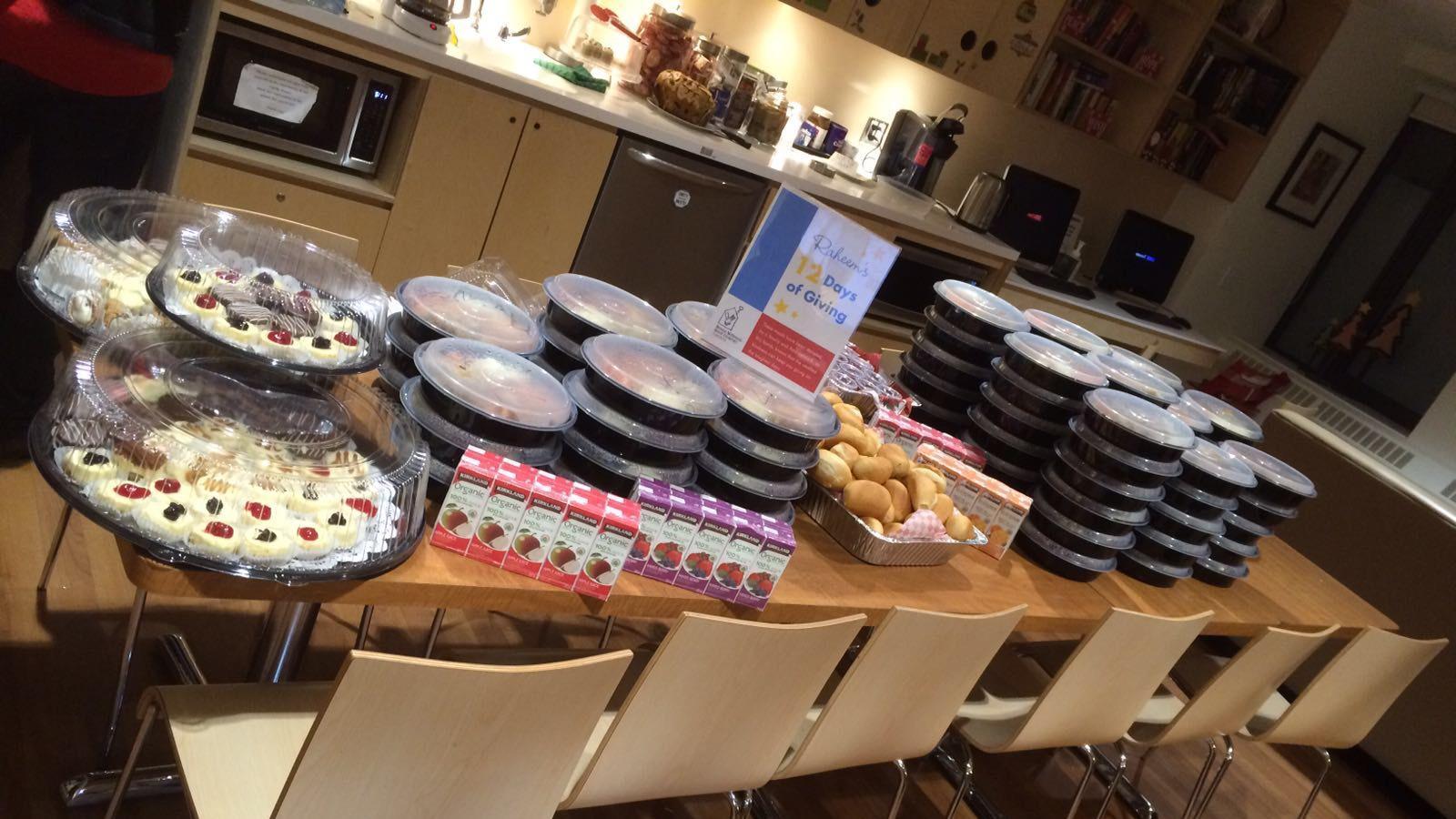 Ends: December 24, 2019
When a child gets seriously ill, the stress can be devastating - especially during the holidays. As many of you know, for the past 5 years our BMO team has fund-raised to provide Christmas Dinner for sick kids and their families living at Sick Kids Hospital over the holidays. This year our amazing catering company (Pantry Catering) offered to cover the cost of dinners so all funds raised would go directly to help families in need. I hope this incredible generosity will inspire you to also give to this great cause! Thank you for your support over the years and anyone is welcome to join me on December 24th as we will deliver the meals to Sick Kids just in time for Christmas!
---
Donation History
December 24, 2019
Anonymous donated $55
December 20, 2019
Anonymous donated $150
December 20, 2019
Anonymous donated $27
December 19, 2019
Alena V donated $100
December 18, 2019
JOanne H donated $300
December 18, 2019
Shane L donated $118
December 18, 2019
Jing H donated $150
December 18, 2019
Peter R donated $150
December 18, 2019
Anonymous donated $150
December 18, 2019
Anonymous donated $51
December 18, 2019
Asya F donated $100
December 10, 2019
Anonymous donated $250
December 10, 2019
Duncan M donated $250
December 10, 2019
Carleigh P donated $100
December 9, 2019
Anonymous donated $500
December 9, 2019
Anonymous donated $50
December 9, 2019
Lauren S donated $100
December 9, 2019
Anonymous donated $100
December 9, 2019
Anonymous donated $150
December 9, 2019
Maria T donated $100